Brown Lens, Woody Wood Classic!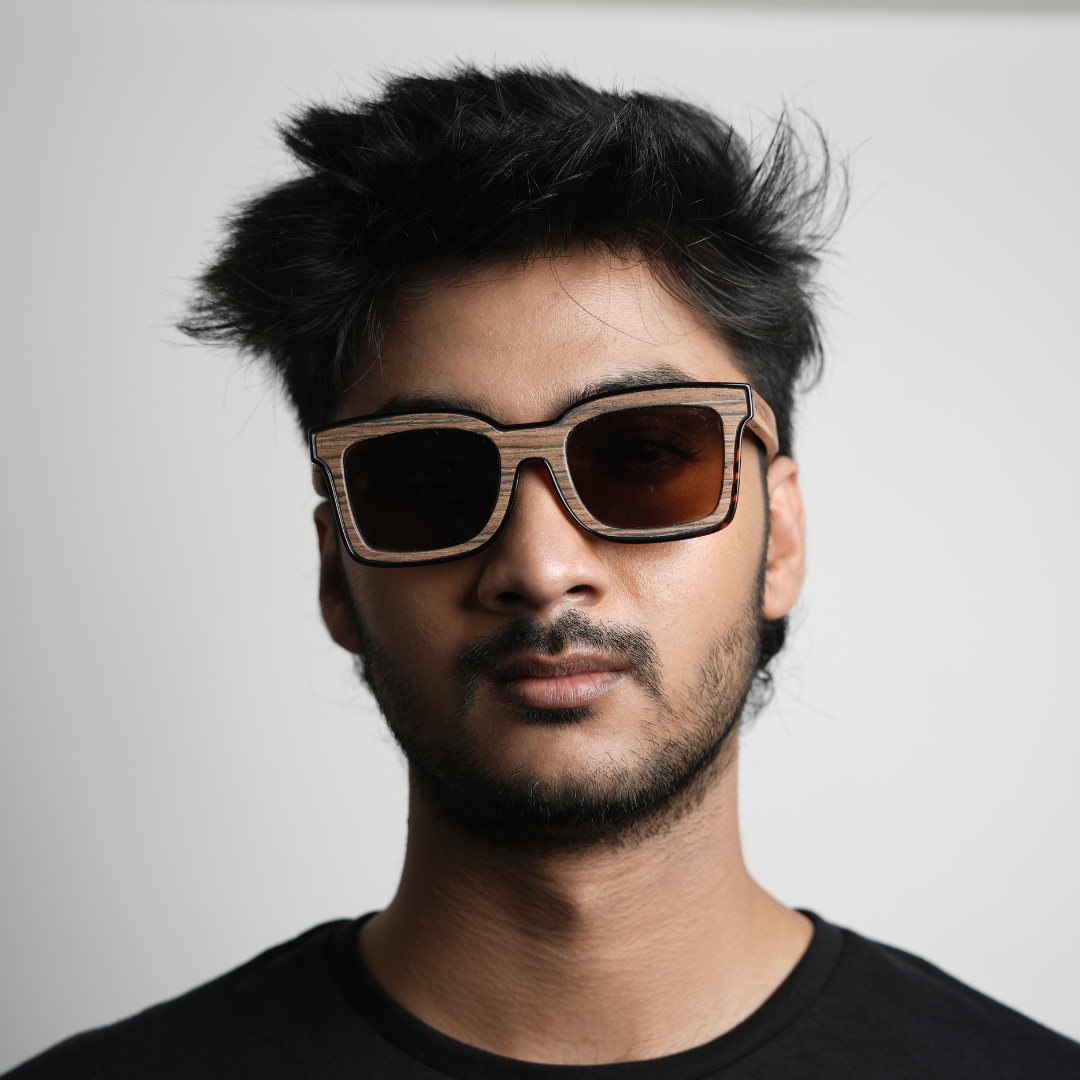 SKU: MS011
MonkStory Woody Wood+Acetate Unisex Sunglasses - Brown Lens
Sunglasses that come from and go to nature...quite literally.

We'll tell you this before Google does: Wooden sunglasses date back to the 13th century. Ancient, we know. While Gen Z lot are busy cancelling anything old, we're here to evolve the old-fashioned and perfect it for everyone...even the Gen Zs.

 

And that's why Monkstory has introduced these uber-cool sunglasses that are biodegradable in nature and also have state-of-the-art TAC polarisation standards for the lens. Now, who's ancient?

 

And don't worry about the hassle of cleaning them! Because your sunglass will come beautifully packed in a case with a microfiber cloth to keep your sunglasses spick and span clean!

 

Product Details

UV 400 Protection
In-The-Package: Hard case for storage + microfiber cleaning cloth
Core Design Elements: 100% Biodegradable Wooden Frame
Polarization: TAC
Inspiration: Middle Ages Wooden Eyewear
Colour: Classic Ebony Wood
Proper care for your Monkstory sunglasses will help keep them looking great and lasting longer. Clean your sunglasses regularly: Use a microfiber cloth to wipe away any dirt, dust, or smudges on your sunglasses lenses. Avoid using hot water, harsh chemicals, or abrasive materials, as they can damage the lenses or the frames. This will help prevent scratches or damage to the lenses and frames. Maintaining your Monkstory sunglasses for years to come is easy with these simple tips.

Monkstory warrants all products for 90 days from purchase against defects in material/workmanship. Excludes damages from wear/tear or improper care. We'll repair or replace defective products, but not responsible for any losses/costs.
10% OFF - Use code STYLISH10
Shop above 4000 and get 10% off
15% OFF - Use code CHIC15
Shop above 7000 and get 15% off
20% OFF - Use code VOGUE20
Shop above 10000 and get 20% off
Free shipping
Enjoy free shipping Pan India
This product has no reviews yet.