A balance of elegance and ethics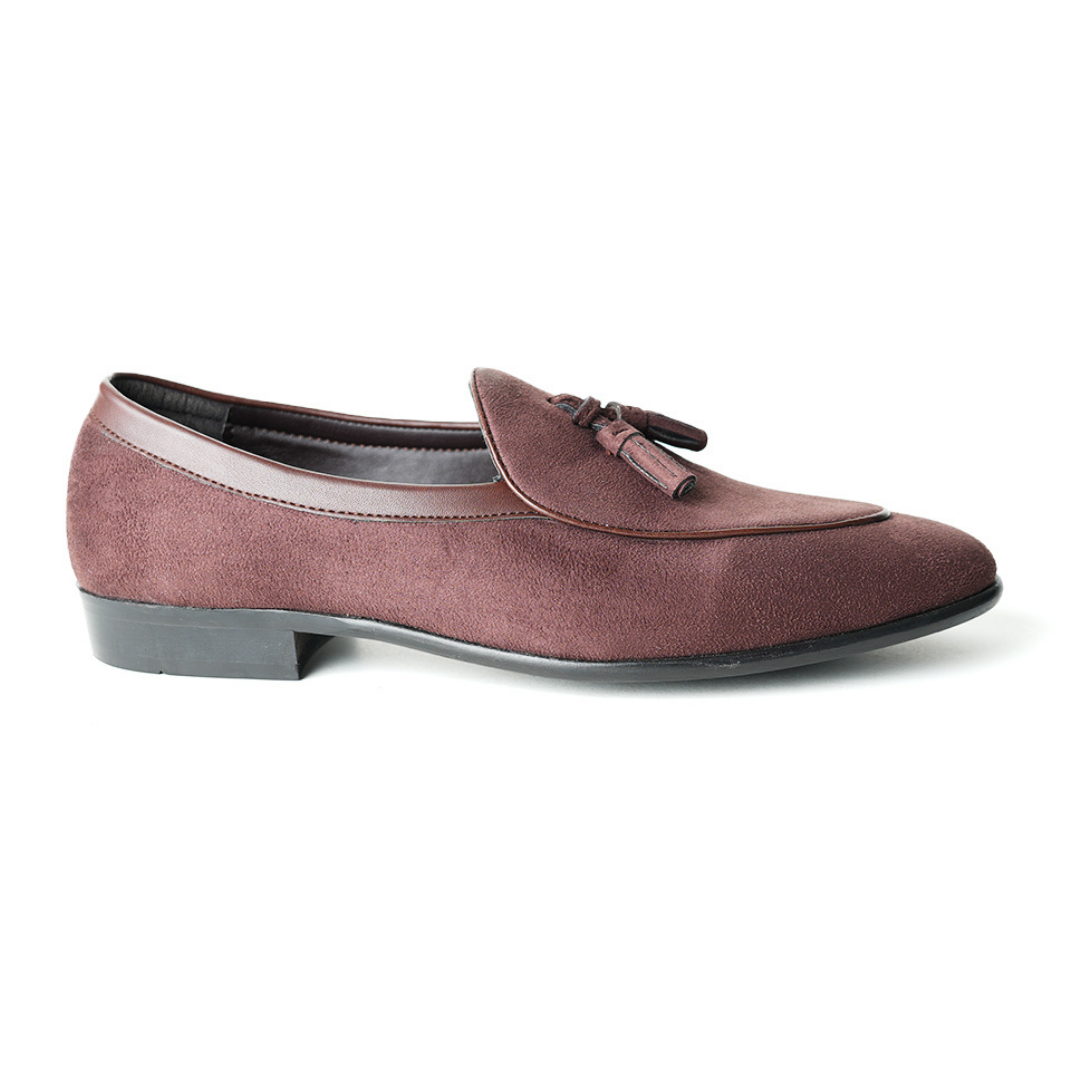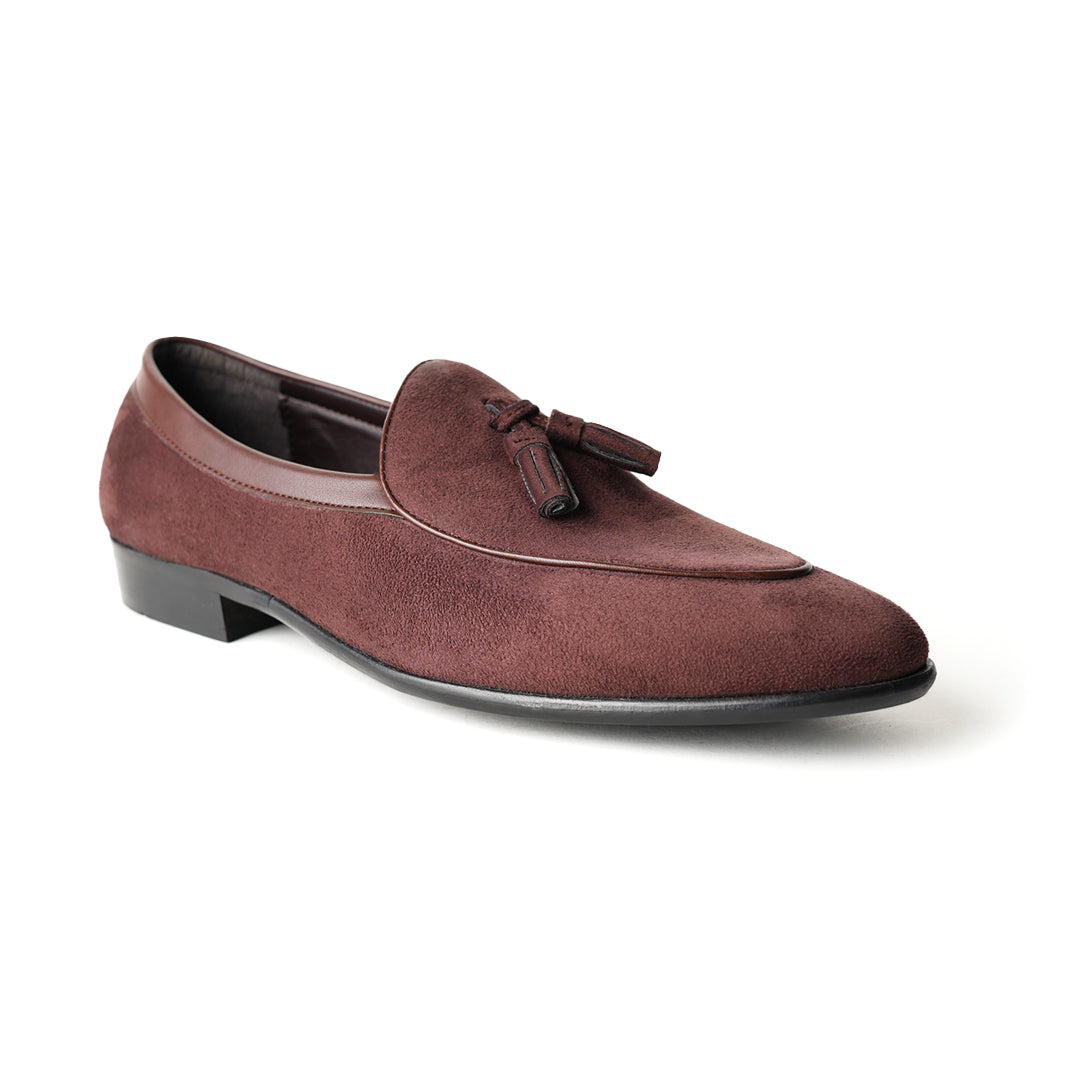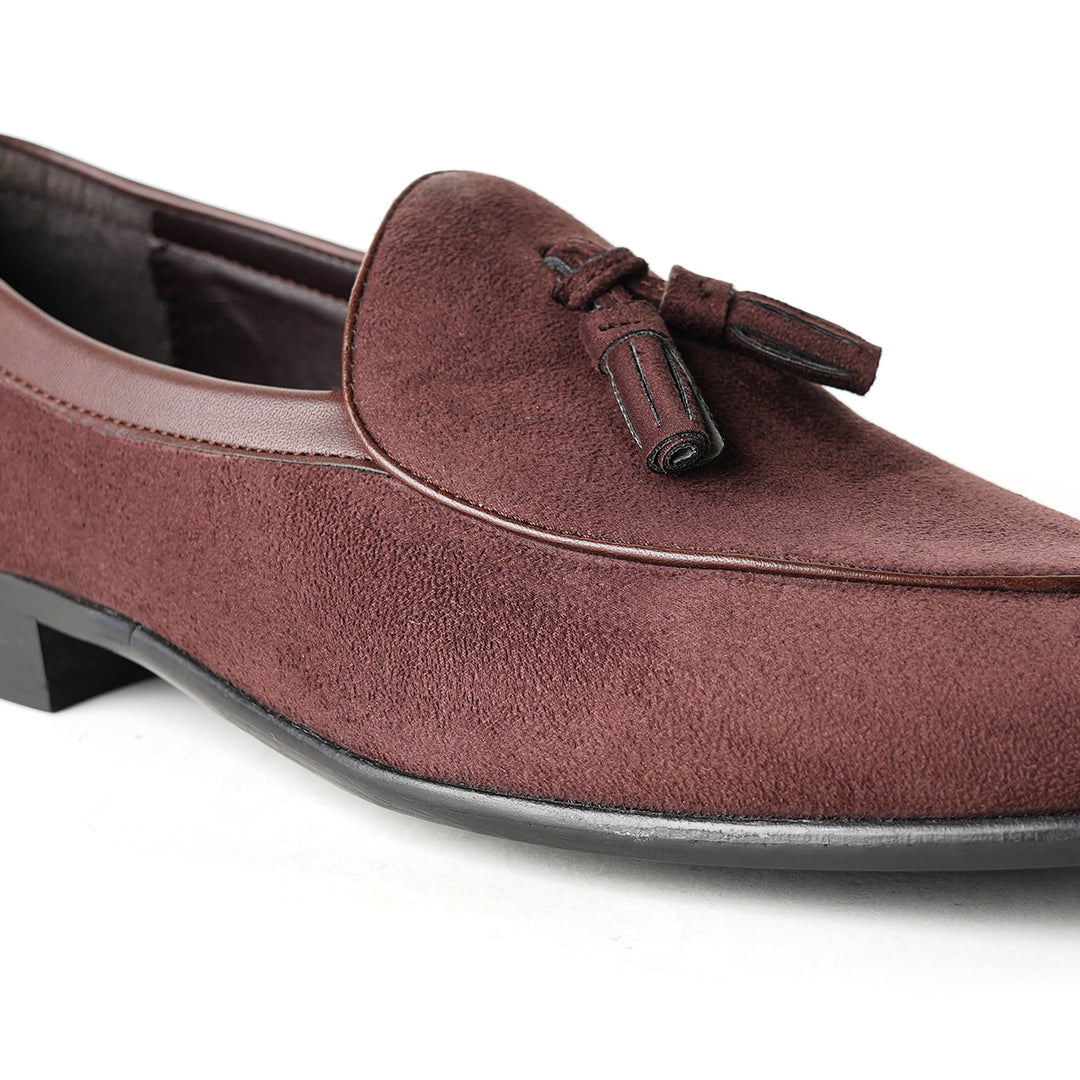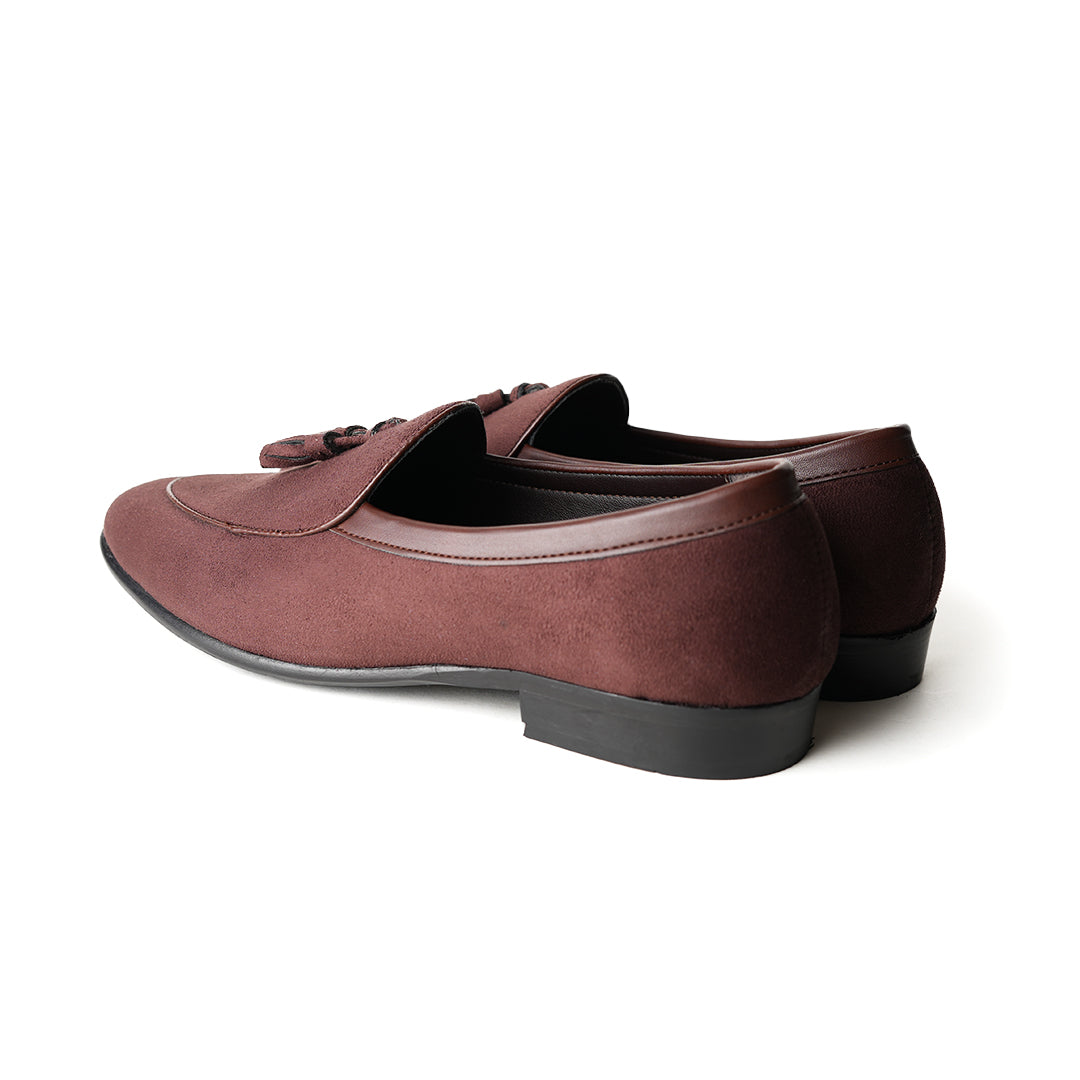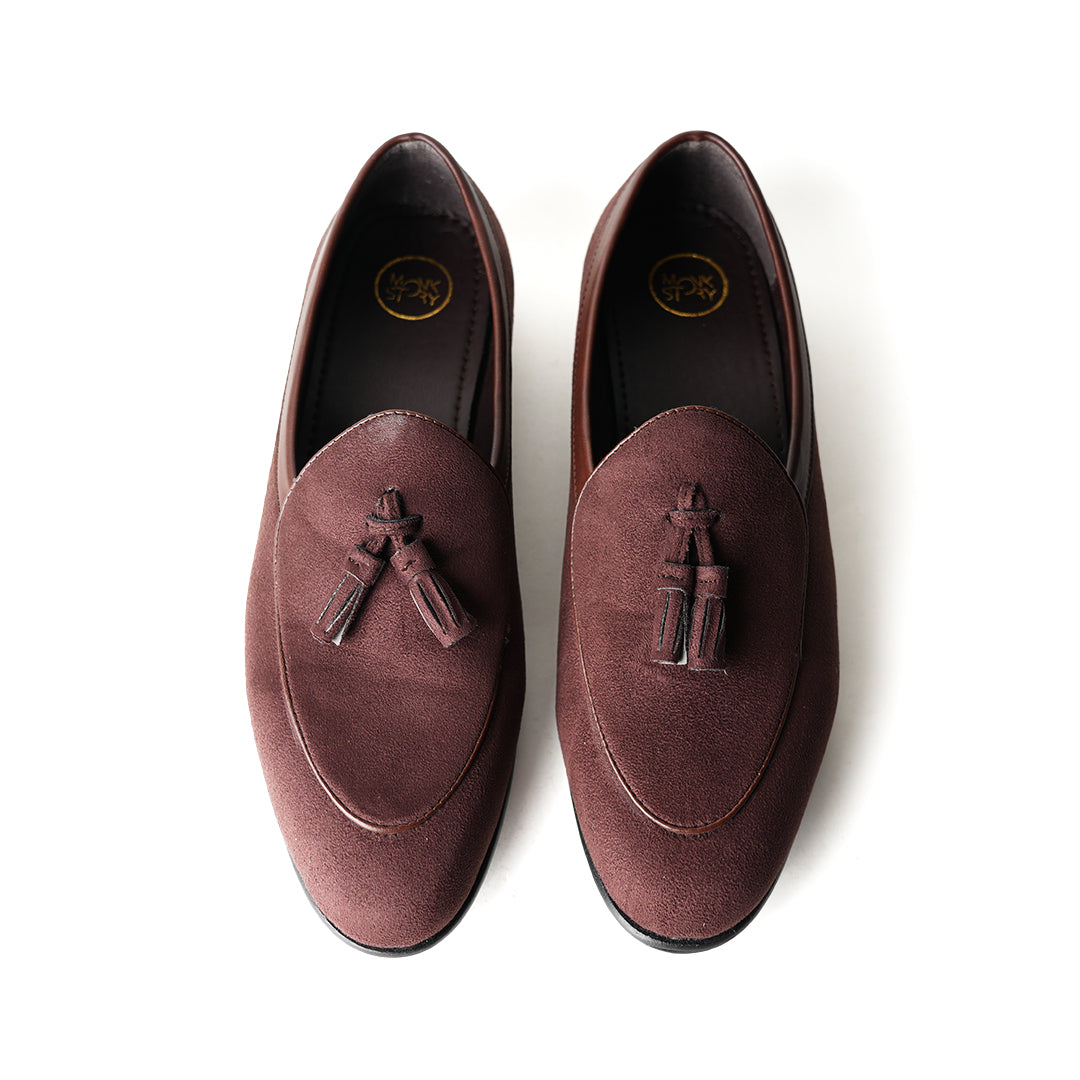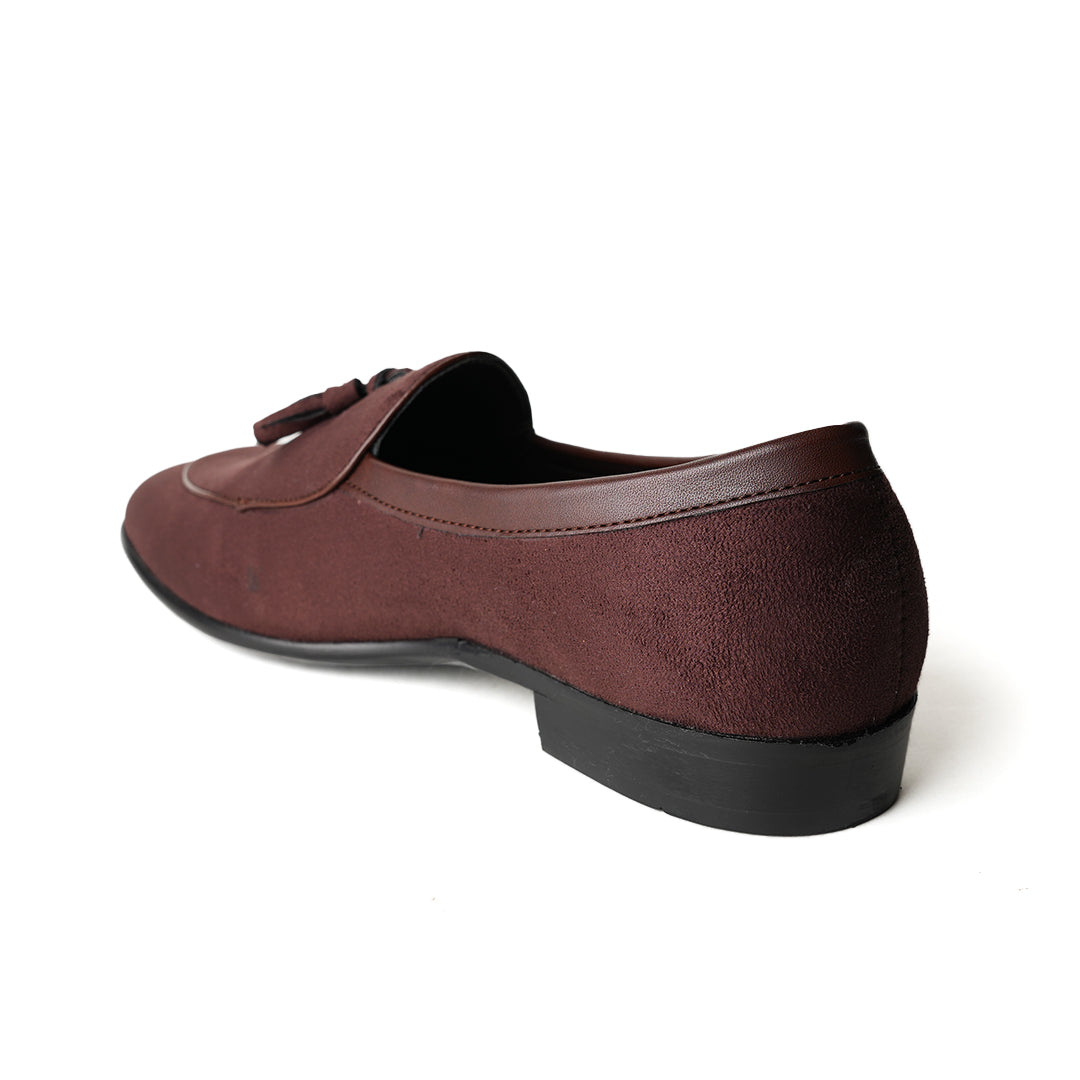 SKU: MS150206
Monkstory Tassel Slip-Ons - Brown
Discover the epitome of eco-conscious luxury with our Royal Brown Vegan Leather Loafer. This environmentally-friendly piece resonates with modern sensibilities, offering a blend of sustainability and elegance. Designed for the ethically-minded fashion aficionado, this loafer stands as a testament to the belief that style and ethics can walk hand in hand.
Color & Texture: Dive into the captivating depths of a lush royal brown hue, exuding a touch of sophistication that's hard to overlook.

Material: Constructed using premium vegan leather, this shoe offers an alternative to traditional materials without compromising on aesthetics or quality.

Design: Classic loafer design is given a fresh twist with its vibrant color and sleek tassels, encapsulating a blend of traditional charm and contemporary elegance.

Detailing: Matching brown tassels add a playful flair to the design, while subtle stitching emphasizes craftsmanship and keen attention to detail.

Sole: A sturdy yet flexible sole ensures comfort and durability, accentuated by the contrasting black finish
Formal Gatherings: Set these loafers off against a tailored black or charcoal suit, a crisp white shirt, and a matching blue tie for a look that's bound to turn heads.

Casual Outings: Pair with white or beige chinos, a light-colored polo, and a navy jacket for a breezy and chic daytime ensemble.

Weekend Adventures: Complement these shoes with denim shorts, a casual tee, and a light summer jacket for those leisurely strolls in the city.

Accessorize: Consider adding silver cufflinks or a watch to elevate your formal attire, and for a laid-back approach, a simple blue bracelet or pendant would work wonders.







To maintain the quality and durability of your PU shoes, clean them regularly with a soft, damp cloth. Avoid using harsh chemicals or abrasive materials that could damage the material. Keep them away from extreme temperatures, as heat can cause warping, and cold can make them brittle. Store them in a cool, dry place away from direct sunlight, and avoid plastic bags that trap moisture.
Proper care will keep your PU shoes looking great for years.
Monkstory warrants all products for 90 days from purchase against defects in material/workmanship. Excludes damages from wear/tear or improper care. We'll repair or replace defective products, but not responsible for any losses/costs.
10% OFF - Use code STYLISH10
Shop above 4000 and get 10% off
15% OFF - Use code CHIC15
Shop above 7000 and get 15% off
20% OFF - Use code VOGUE20
Shop above 10000 and get 20% off
Free shipping
Enjoy free shipping Pan India
This product has no reviews yet.