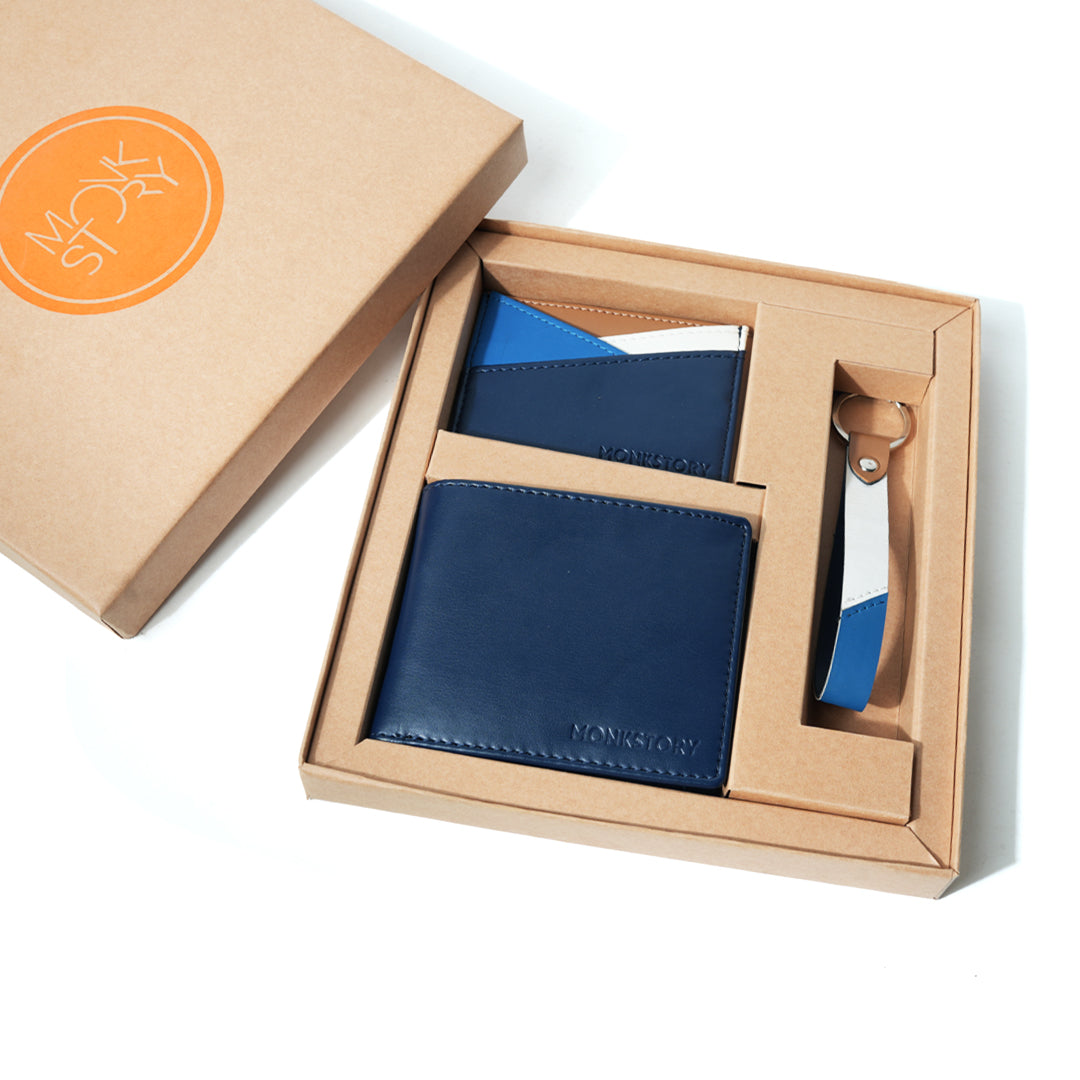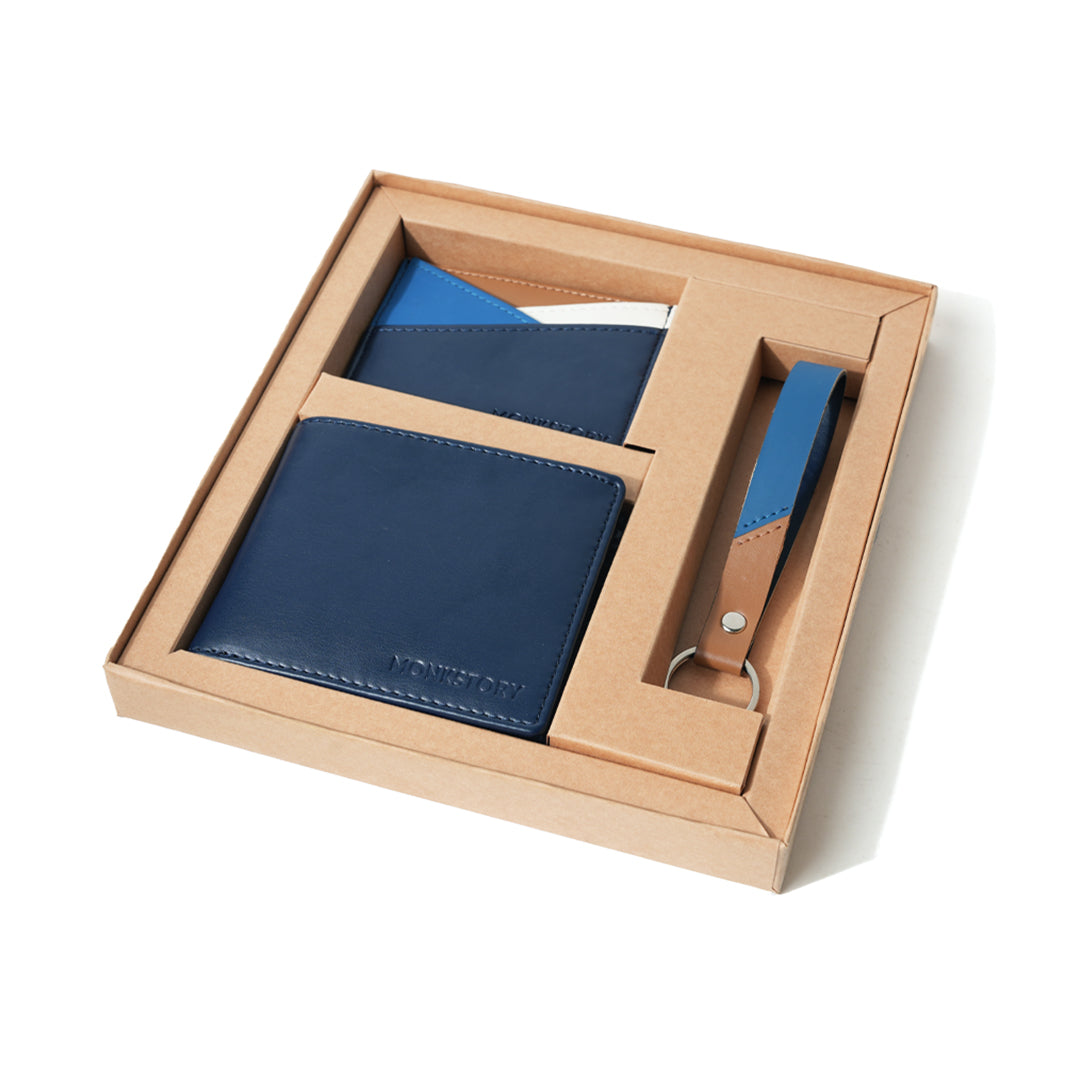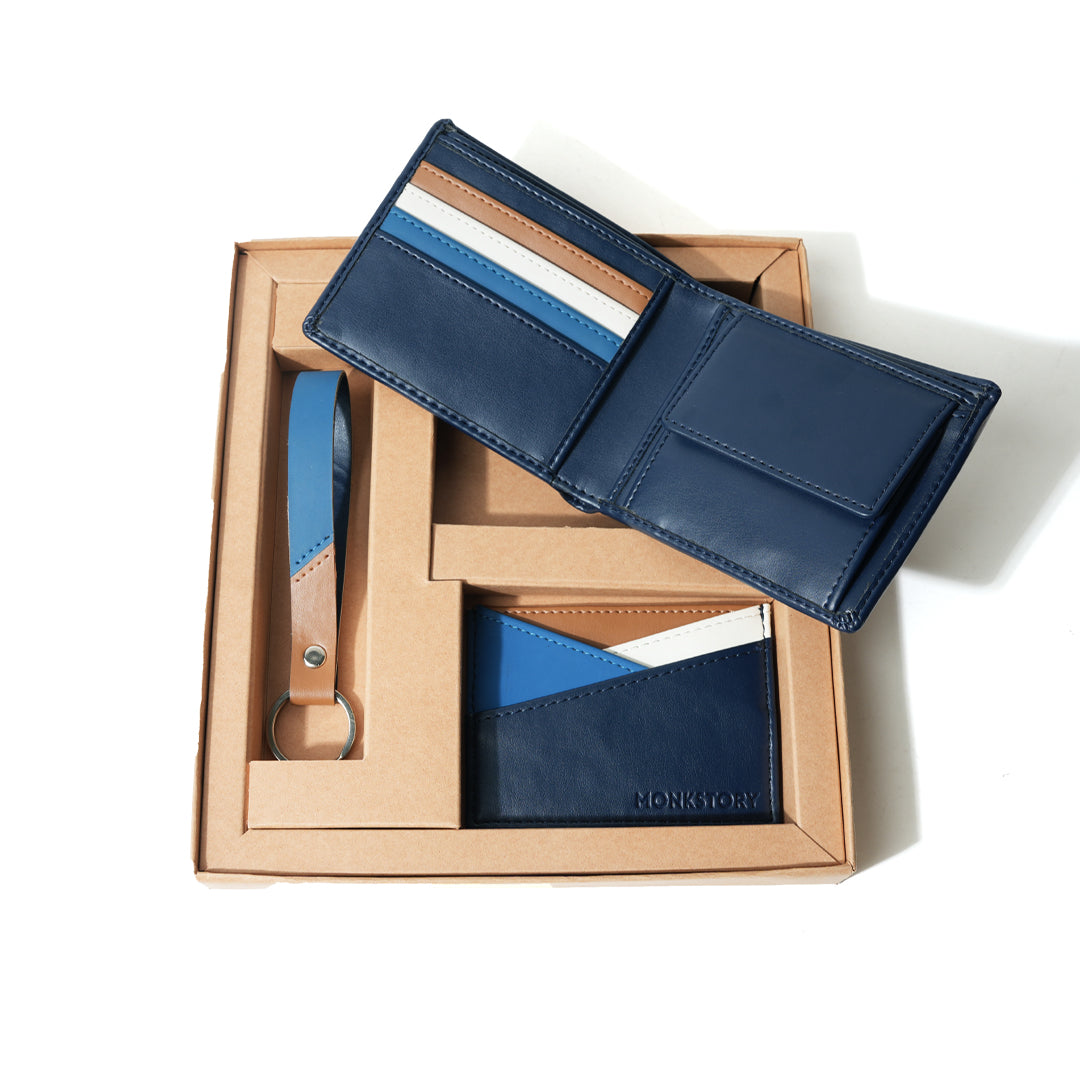 SKU: MS4006
Monkstory Signature Gift Box - Blue
Introducing the Monkstory Signature Gift Box, your ultimate solution for thoughtful and stylish gifting on various occasions like birthdays, anniversaries, and Raksha Bandhan. This meticulously curated gift box features a trio of finely crafted essentials – a Monkstory Wallet, Cardholder, and Keychain. Made from premium PU leather and meticulously handcrafted, these accessories exude elegance and charm. Monkstory Wallet is a versatile and functional accessory, handcrafted from durable PU leather. This wallet offers ample space for cards, cash, and essentials, making it a perfect everyday companion. Monkstory Cardholder is compact and chic, it is handmade with precision from high-quality PU leather. It's designed to keep your essential cards organized while adding a touch of style to your routine. The Monkstory Wallet and Cardholder come with a touch of minimal branding on the front, adding a subtle yet distinctive element to the design. Whether it's for storing cards, cash, or keys, these accessories offer both functionality and style. The accompanying Keychain is a stylish and practical accessory that adds a touch of sophistication to your everyday carry. Make every occasion special with the Monkstory Signature Essentials Gift Box – a handcrafted ensemble of accessories that are sure to delight and impress.
Material: PU Leather
Type: 100% Handmade
Weight: Lightweight
Branding: Minimal Monkstory branding for a clean and classy look
Gift Box Inclusions: Monkstory Wallet
Monkstory Cardholder
Monkstory Keychain
Color: Deep Blue with Brown, Blue, and White
To keep your Monkstory combo looking its best, avoid sharp objects, excessive heat, and direct sunlight. Clean gently with a damp cloth and avoid overstuffing. Additionally, it is recommended to avoid exposing the combo to harsh chemicals or solvents as they may cause damage to the PU leather material. With proper care, your combo will maintain its elegance and functionality for years.
Monkstory warrants all products for 90 days from purchase against defects in material/workmanship. Excludes damages from wear/tear or improper care. We'll repair or replace defective products, but not responsible for any losses/costs.
15% OFF - Use code STYLISH15
Shop above 5000 and get 15% off
20% OFF - Use code CHIC20
Shop above 7500 and get 20% off
25% OFF - Use code VOGUE25
Shop above 10000 and get 25% off
Free shipping
Enjoy free shipping Pan India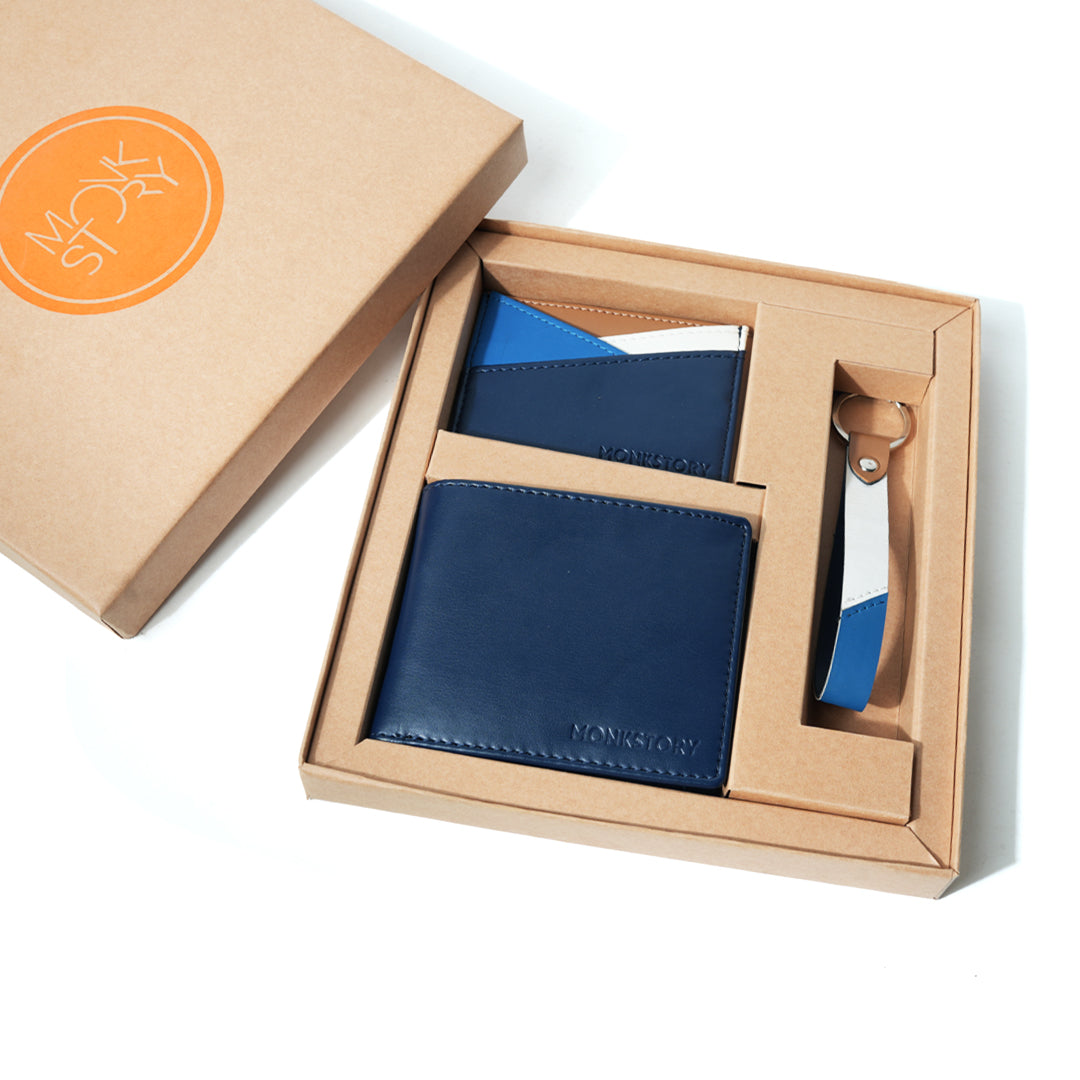 This product has no reviews yet.