Perfect for a myriad of occasions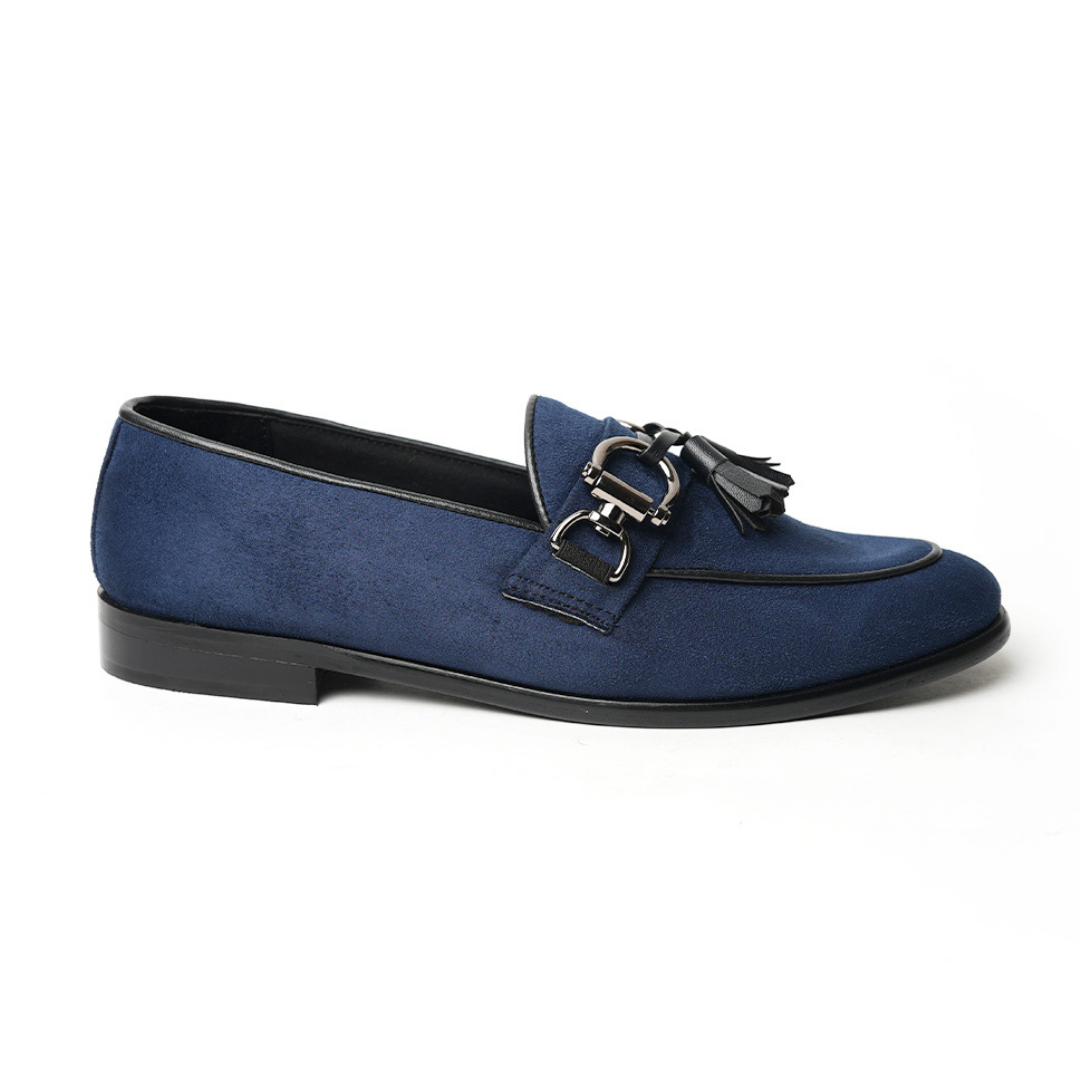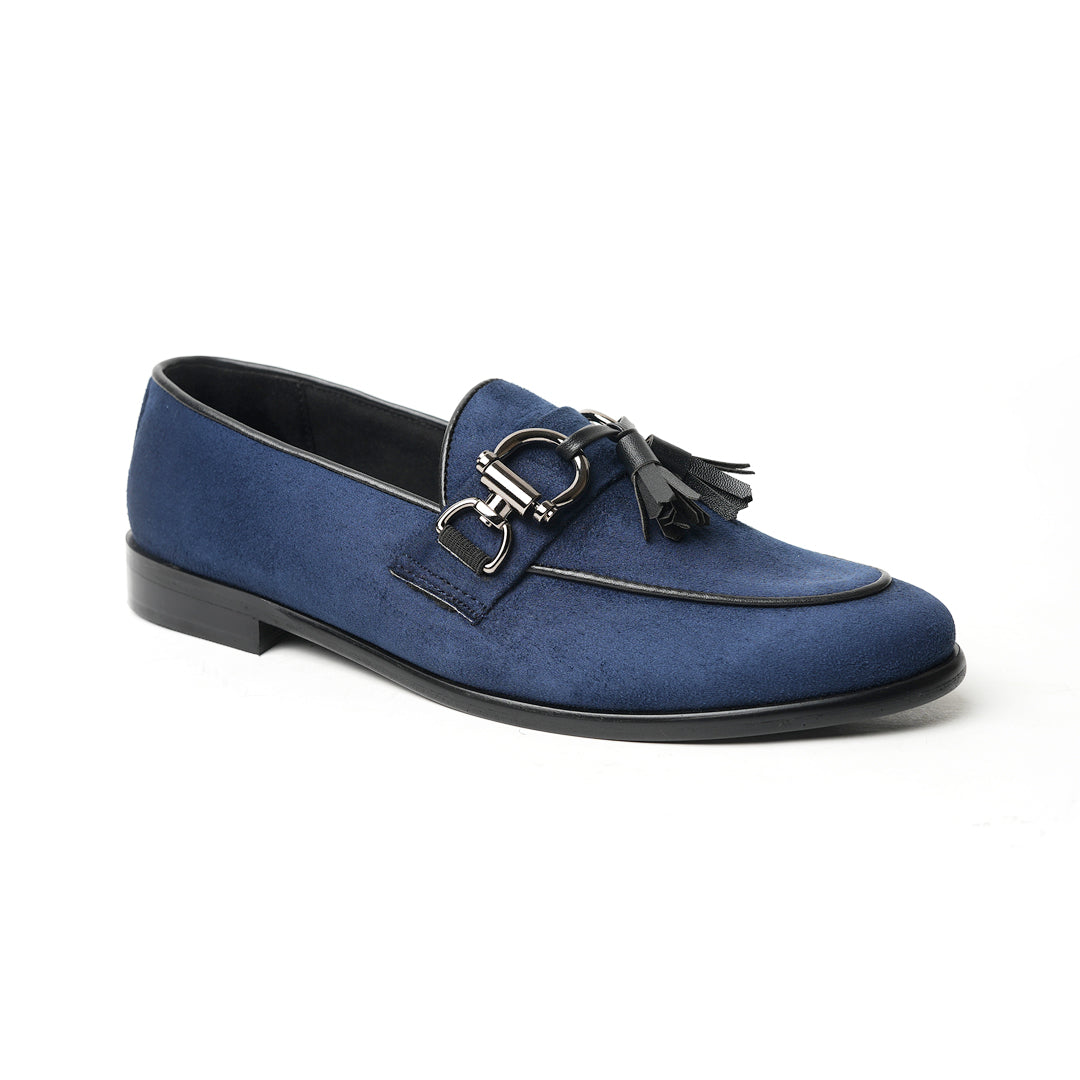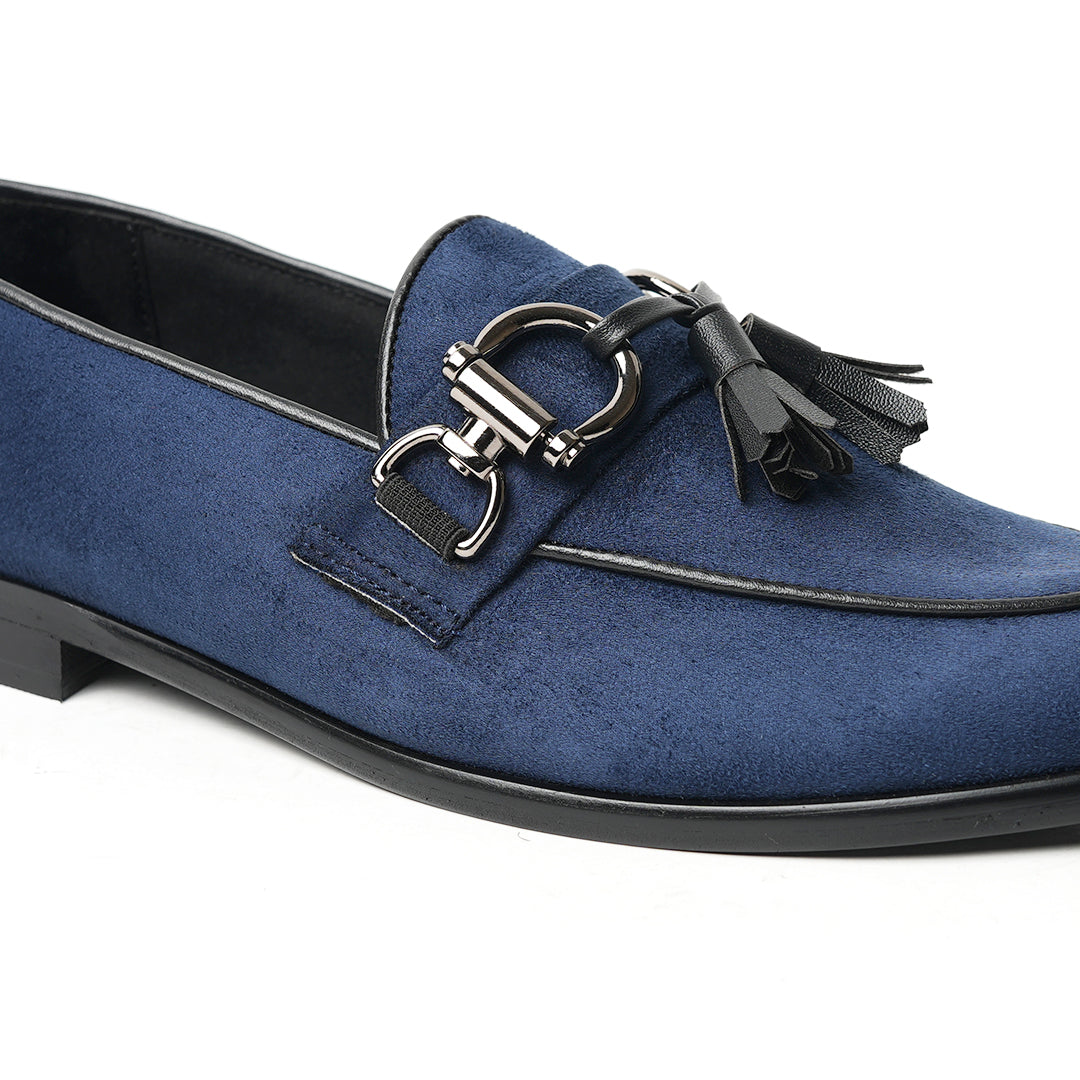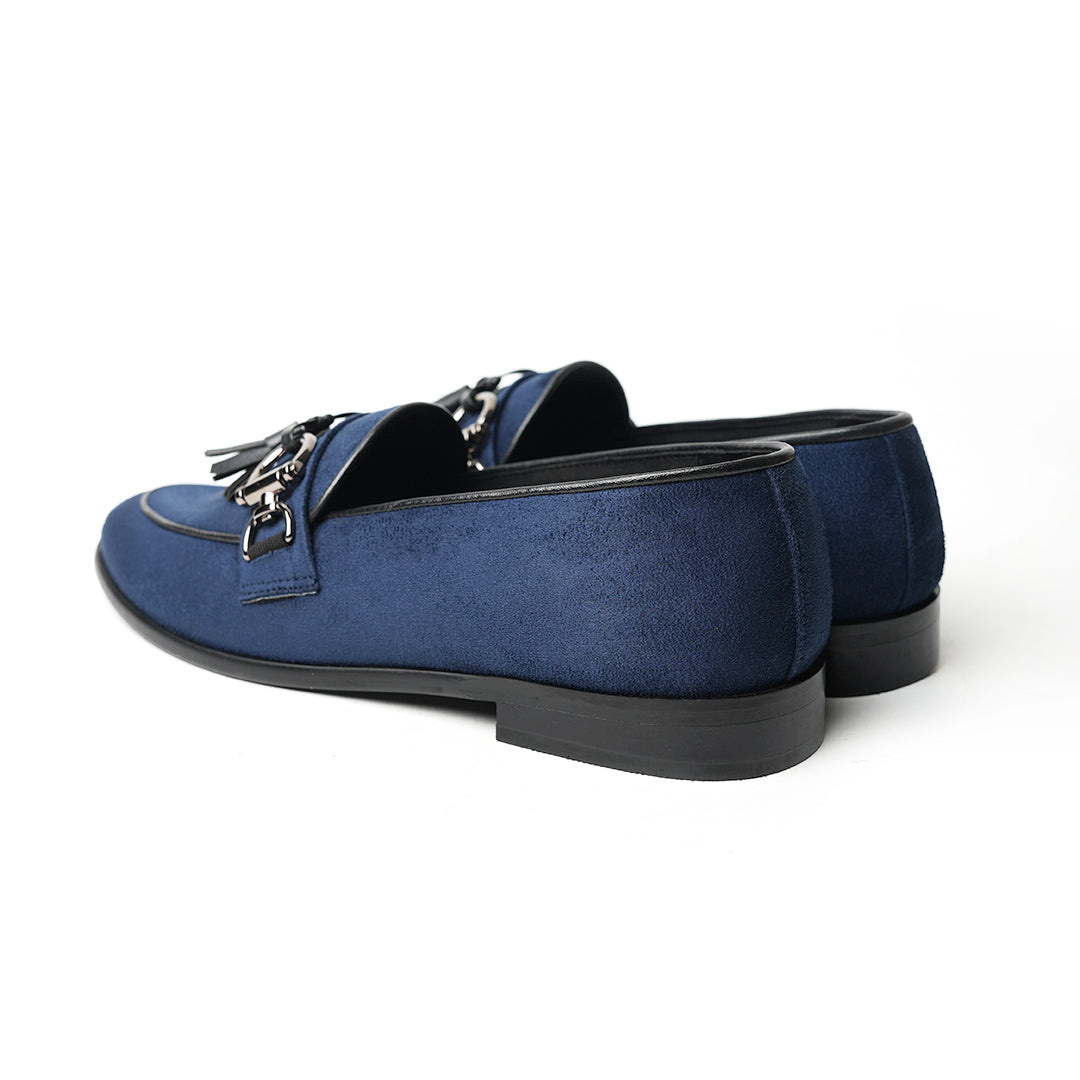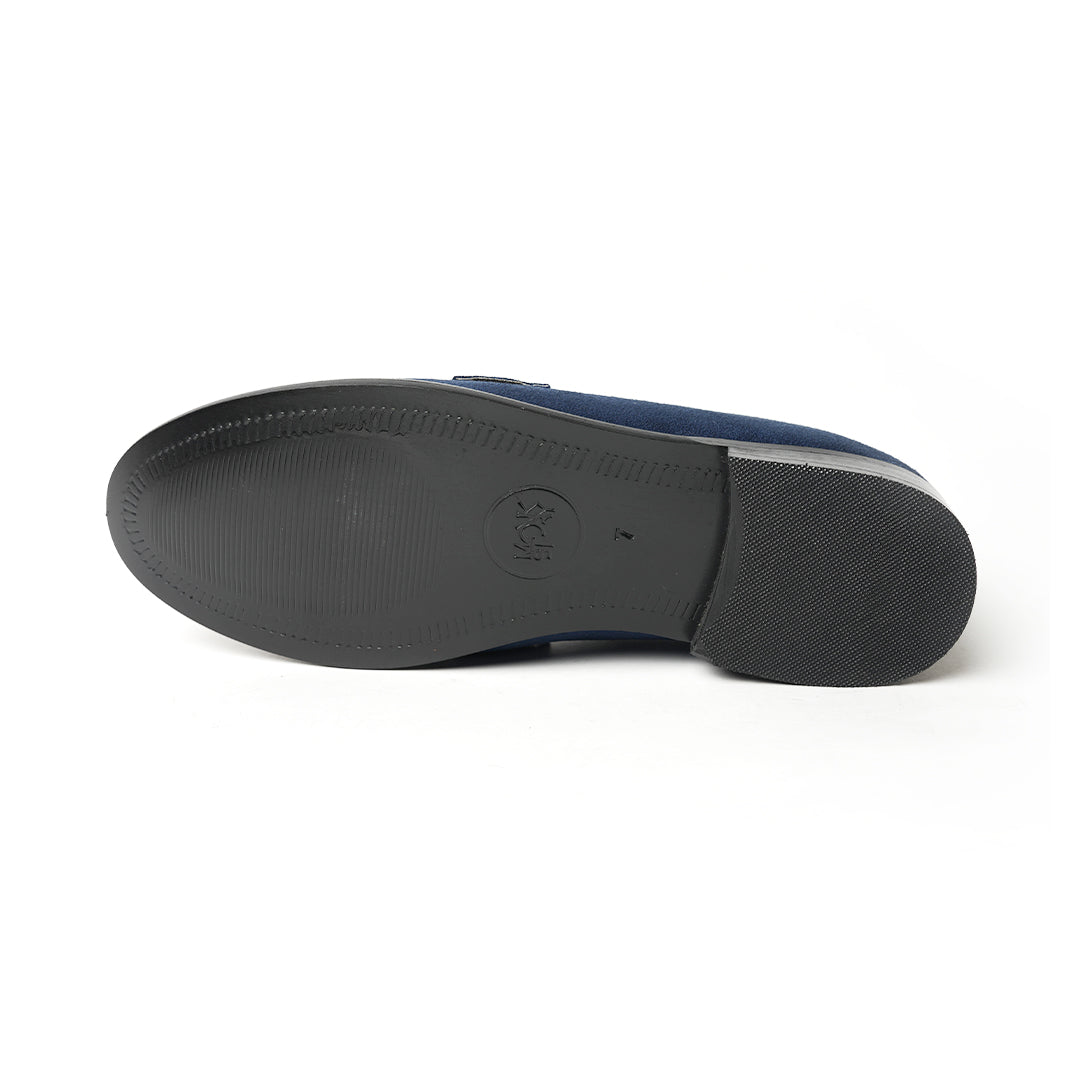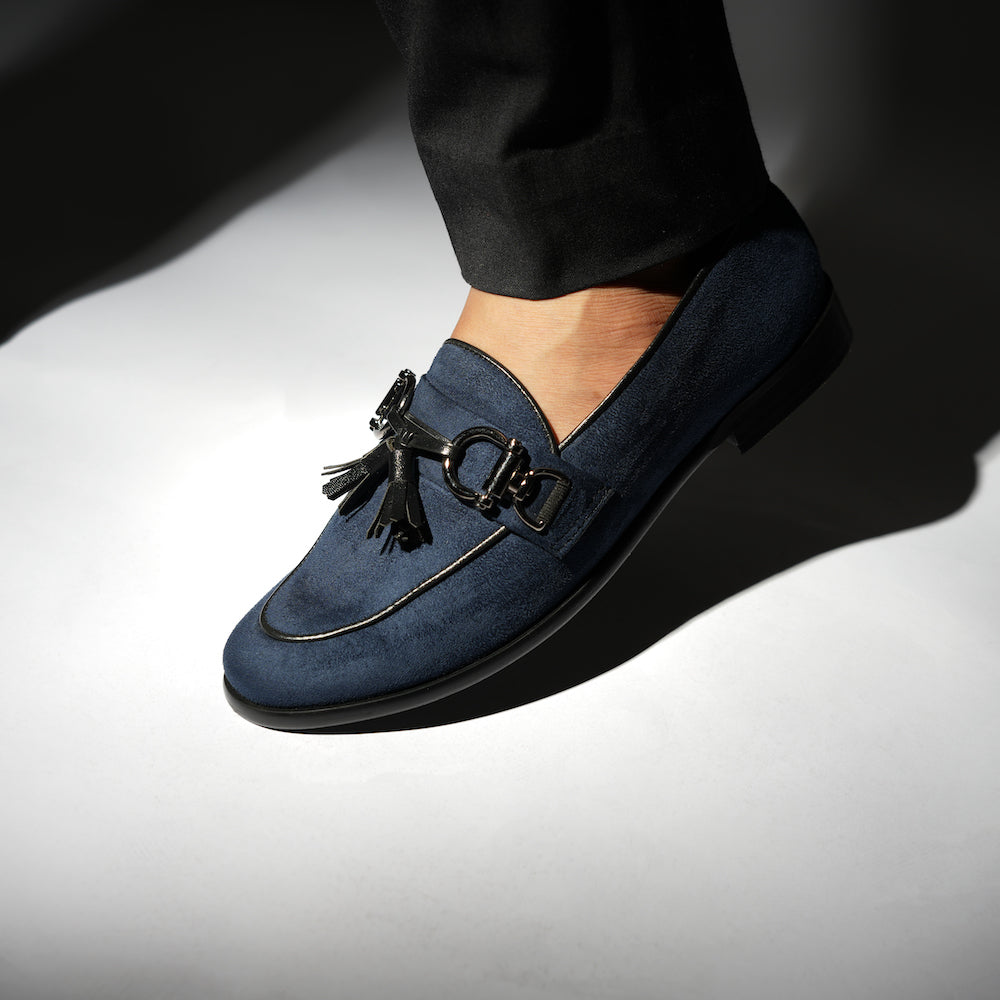 SKU: MS150006
Monkstory Horse-bit Tasseled Slip-Ons - Blue
Introducing the Classic Blue Suede Loafer – where classic design meets modern sophistication. Crafted for the man who appreciates detail and quality, this loafer is a testament to impeccable taste and an appreciation for timeless elegance.
Color & Texture: Bathed in a classic blue, the suede material embodies warmth and luxury, making it an eye-catching addition to any footwear collection.

Material: The shoe is carved out of top-notch suede, offering a tactile experience that's both plush and durable.

Design: Marrying tradition with contemporary flair, this loafer boasts a tassel and silver hardware, fusing classic aesthetics with modern details.

Detailing: A noteworthy tassel with silver-tone adornments complements the suede's natural elegance. The stitching around the shoe's perimeter adds a touch of craftsmanship and attention to detail.

Sole: Its refined black sole provides the strength needed for longevity while ensuring each step is taken in comfort.
Formal Gatherings: Complement these loafers with a navy or grey suit, a tailored shirt, and a coordinating brown belt. The rustic hue of the shoe will add a pop of color and texture to your formal attire.

Casual Outings: Team them with a pair of beige chinos, a white or light blue button-down shirt, and a casual blazer for a chic daytime look.

Weekend Vibes: Pair the loafers with denim jeans, a simple tee, and a lightweight jacket for a relaxed yet refined weekend ensemble.

Accessorize: To further accentuate the silver-tone details on the shoe, opt for silver cufflinks or a watch when dressing up. A bracelet can add a touch of laid-back sophistication to casual outfits.









To maintain the quality and durability of your PU shoes, clean them regularly with a soft, damp cloth. Avoid using harsh chemicals or abrasive materials that could damage the material. Keep them away from extreme temperatures, as heat can cause warping, and cold can make them brittle. Store them in a cool, dry place away from direct sunlight, and avoid plastic bags that trap moisture.
Proper care will keep your PU shoes looking great for years.
Monkstory warrants all products for 90 days from purchase against defects in material/workmanship. Excludes damages from wear/tear or improper care. We'll repair or replace defective products, but not responsible for any losses/costs.
10% OFF - Use code STYLISH10
Shop above 4000 and get 10% off
15% OFF - Use code CHIC15
Shop above 7000 and get 15% off
20% OFF - Use code VOGUE20
Shop above 10000 and get 20% off
Free shipping
Enjoy free shipping Pan India
This product has no reviews yet.