Embrace Classic Sophistication!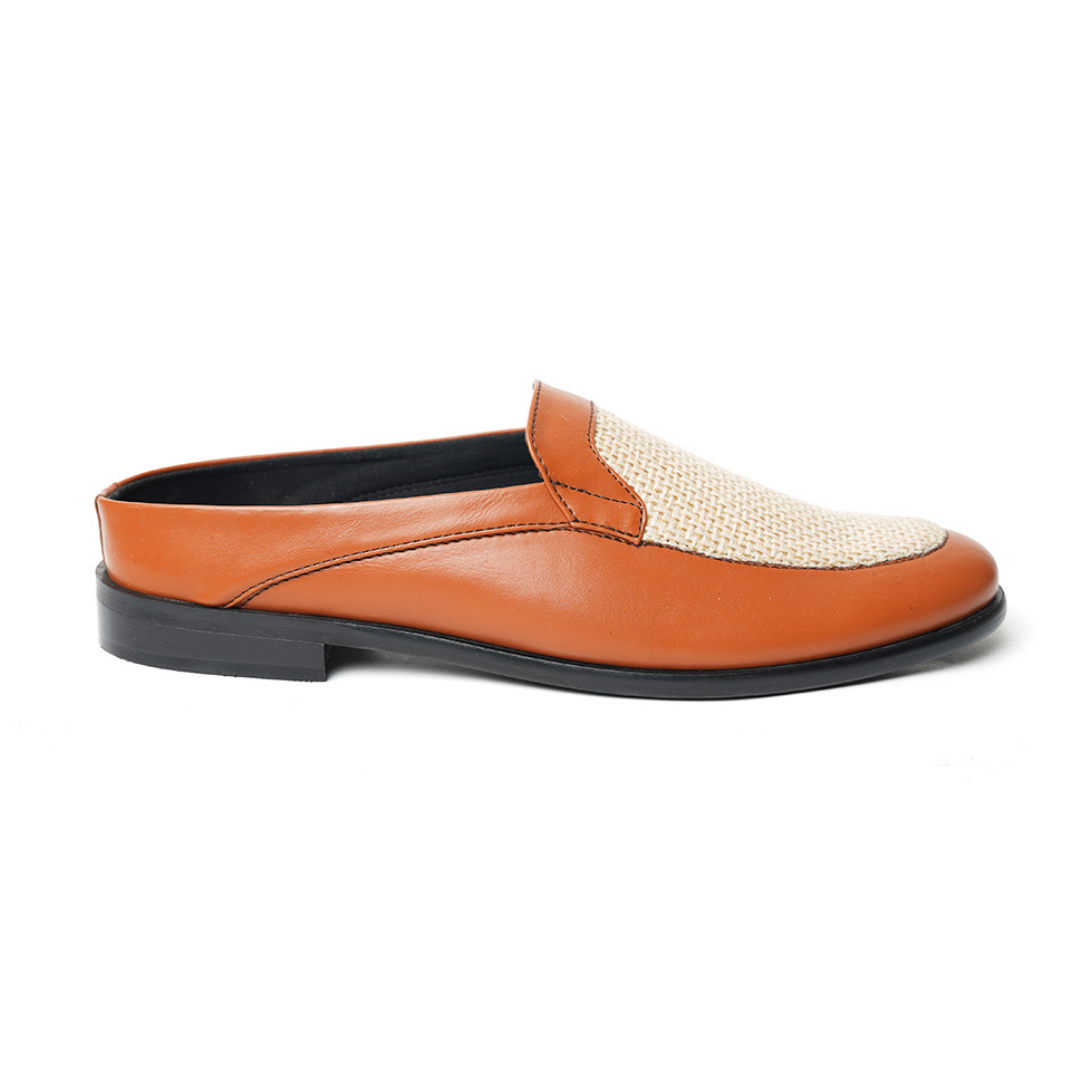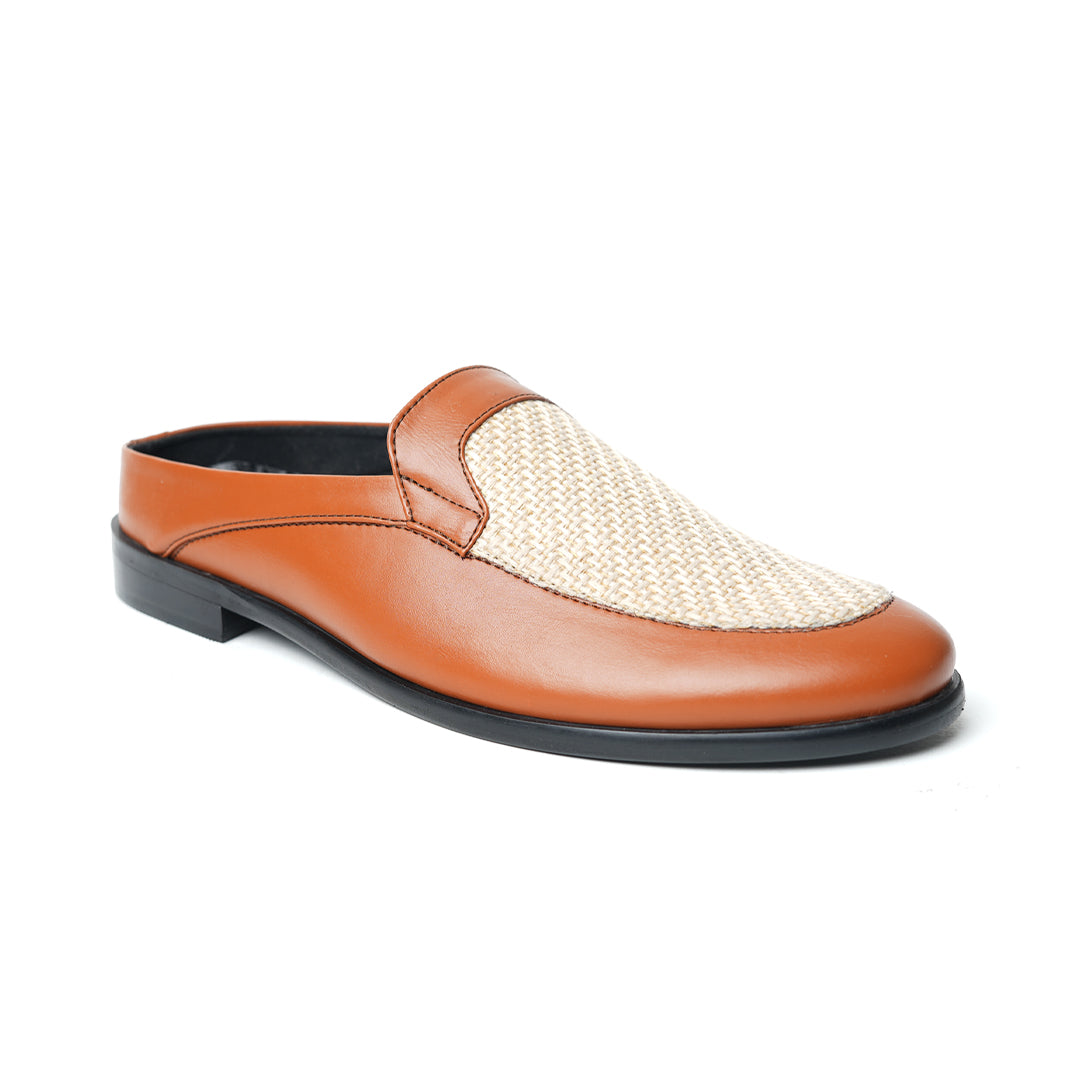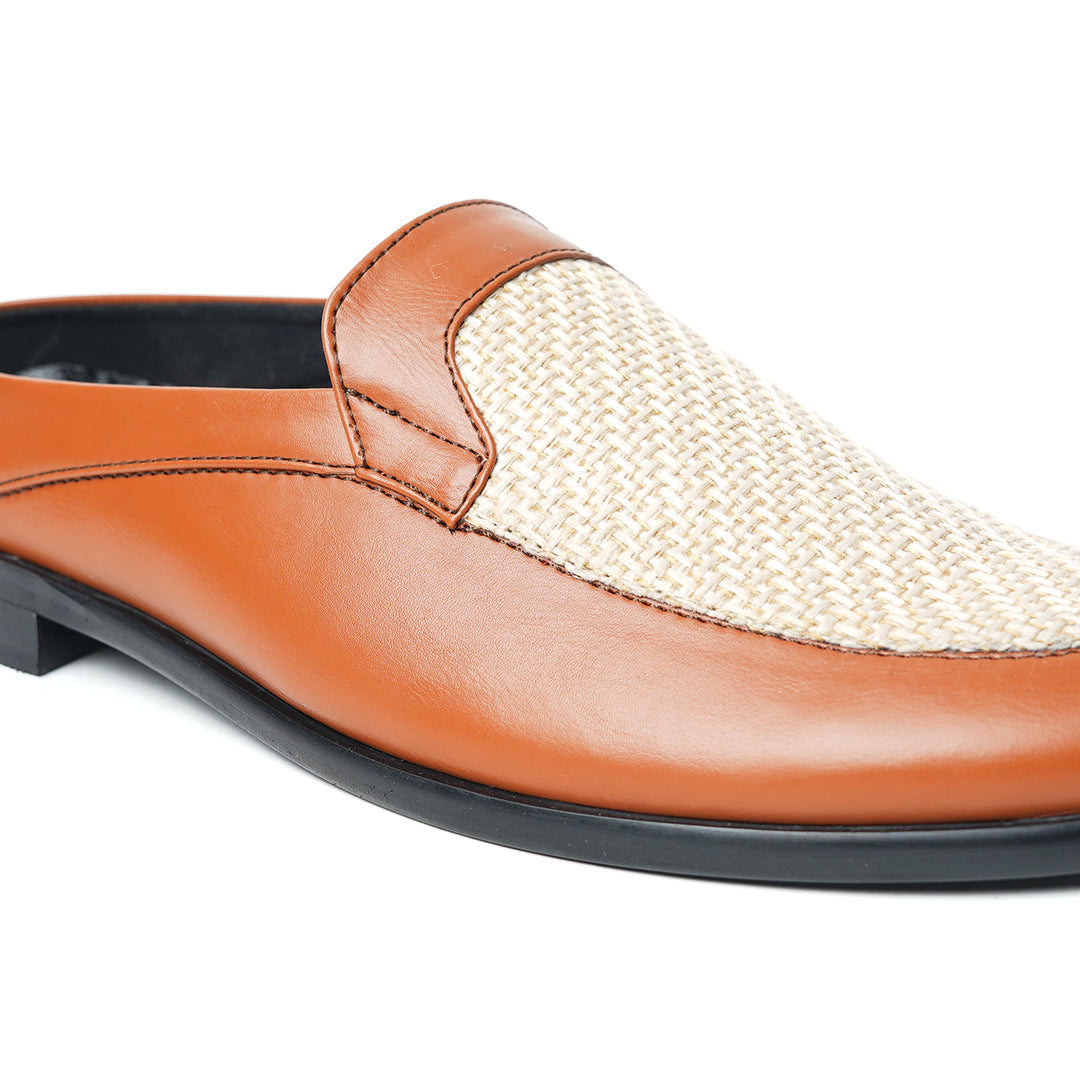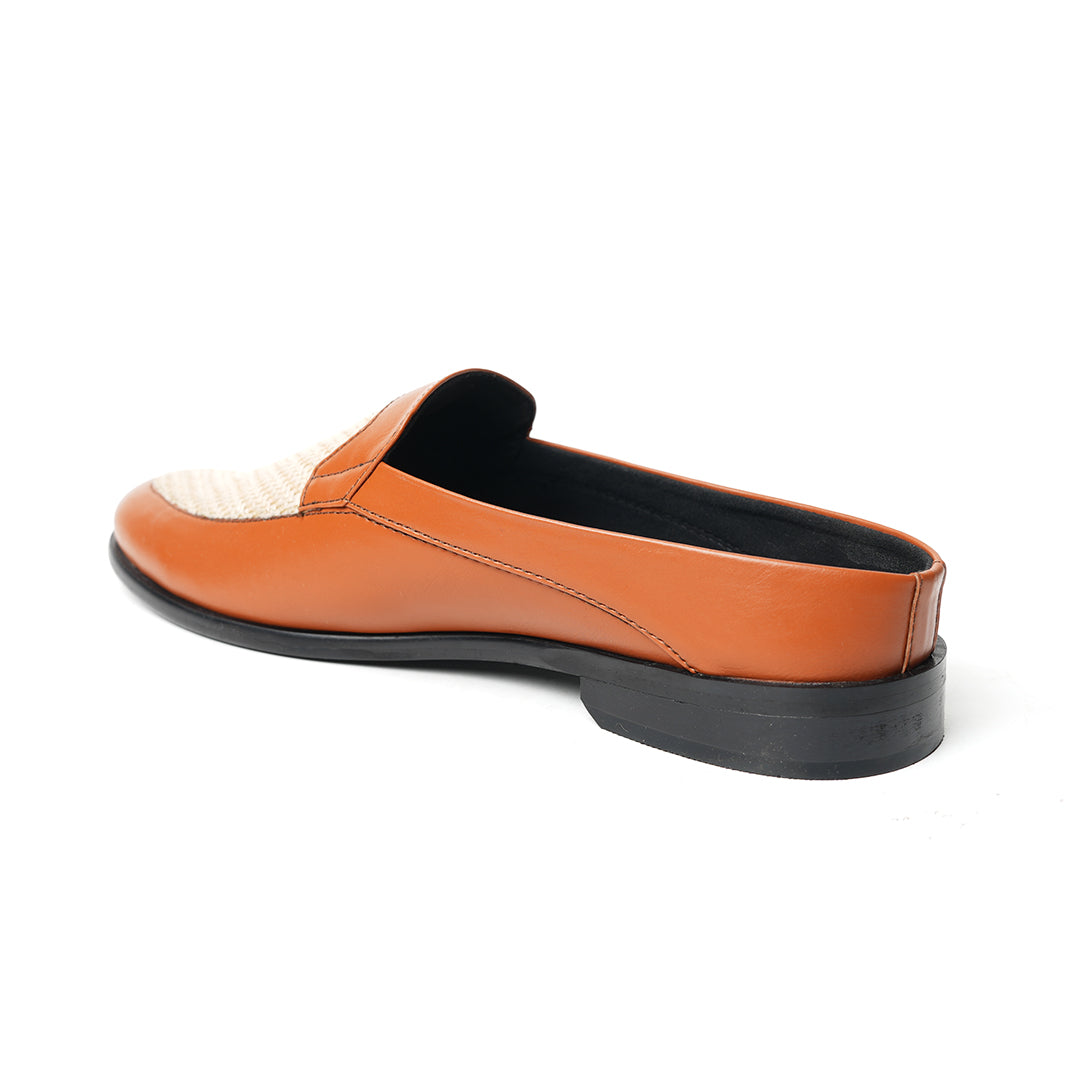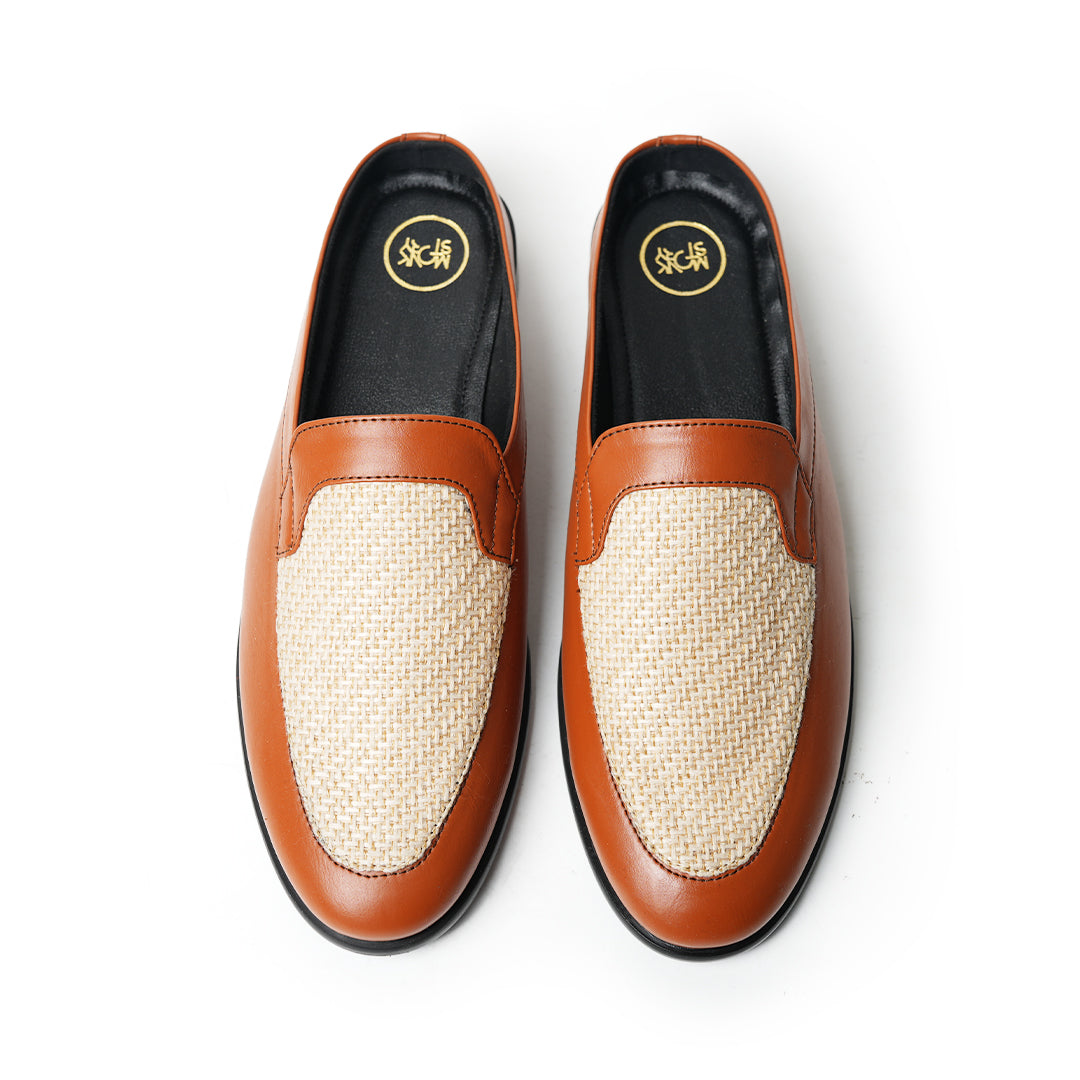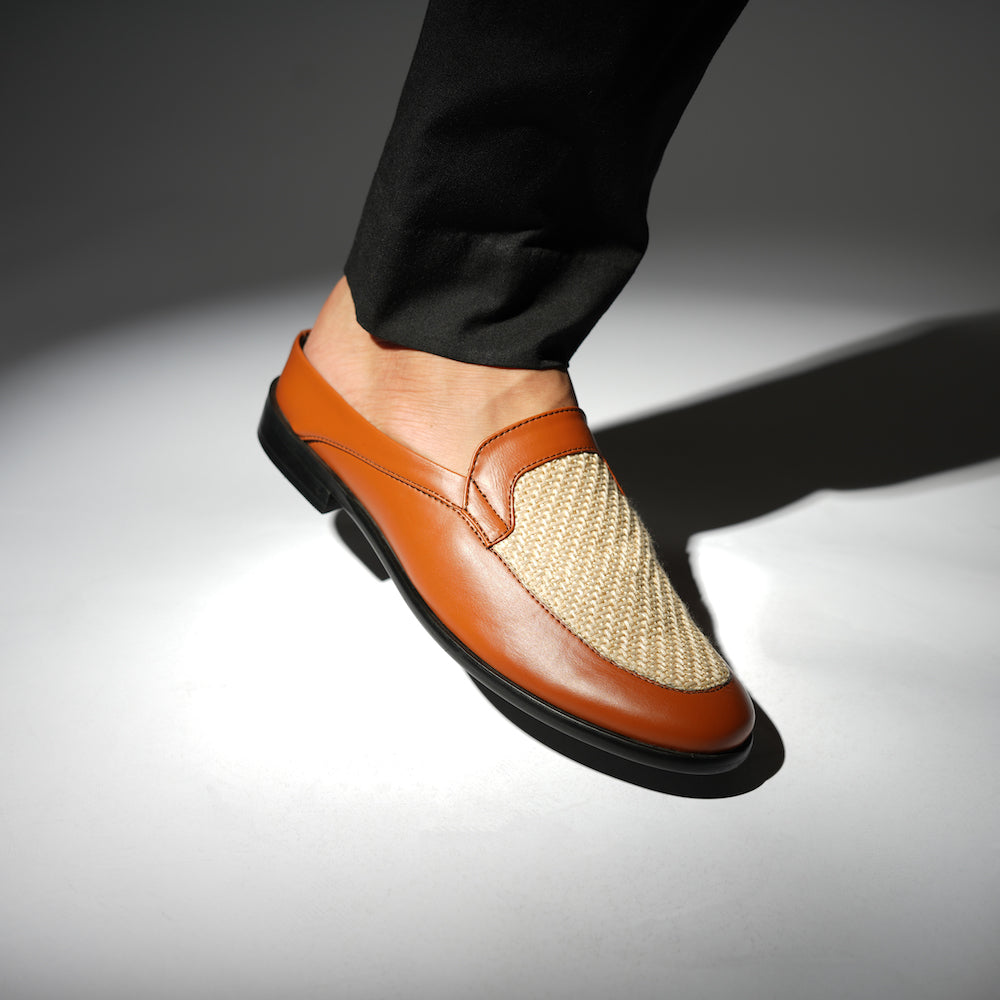 SKU: MS149206
Monkstory Half Mule Shoes - Tan/Beige
Step into refined elegance with this men's mule, a contemporary take on classic footwear. This sleek black mule merges the simplicity of minimalist design with intricate jute detailing, creating a perfect blend of style and sophistication.
Color: A deep, rich tan that pairs effortlessly with a variety of outfits, ensuring versatility in your wardrobe.

Material: Crafted from premium vega leather, the shoe boasts a smooth finish that contrasts beautifully with its jute woven-patterned vamp.

Design: The slip-on design embodies convenience without compromising on style. The mule's open back ensures easy wear, while the rounded toe offers a timeless appeal.

Detailing: The woven-patterned vamp is a standout feature, giving the shoe a touch of artisan craftsmanship. This intricate pattern not only adds depth but also a touch of luxury to the overall design.

Sole: The shoe features a durable sole with a slight heel, ensuring longevity while adding a subtle lift for added elegance.

Lining: With an interior that's as meticulous as its exterior, one can expect a soft lining that offers utmost comfort, even for prolonged wear.


Perfect for the modern man who values both style and comfort, this mule can be dressed up for formal occasions or dressed down for a more relaxed look. Whether you're stepping out for a special event or lounging in luxury, this mule is bound to elevate your footwear game.
To maintain the quality and durability of your PU shoes, clean them regularly with a soft, damp cloth. Avoid using harsh chemicals or abrasive materials that could damage the material. Keep them away from extreme temperatures, as heat can cause warping, and cold can make them brittle. Store them in a cool, dry place away from direct sunlight, and avoid plastic bags that trap moisture.
Proper care will keep your PU shoes looking great for years.
Monkstory warrants all products for 90 days from purchase against defects in material/workmanship. Excludes damages from wear/tear or improper care. We'll repair or replace defective products, but not responsible for any losses/costs.
10% OFF - Use code STYLISH10
Shop above 4000 and get 10% off
15% OFF - Use code CHIC15
Shop above 7000 and get 15% off
20% OFF - Use code VOGUE20
Shop above 10000 and get 20% off
Free shipping
Enjoy free shipping Pan India
This product has no reviews yet.