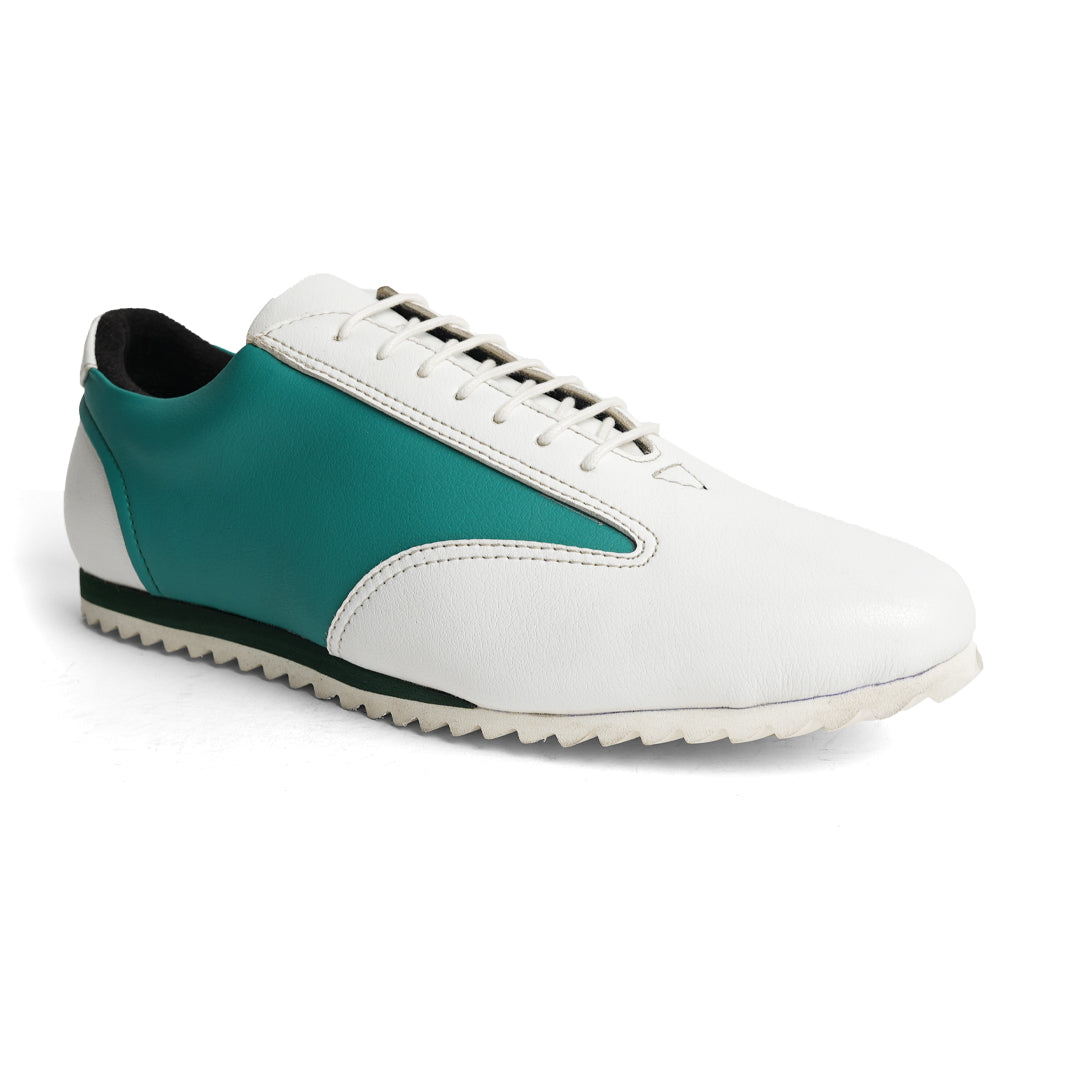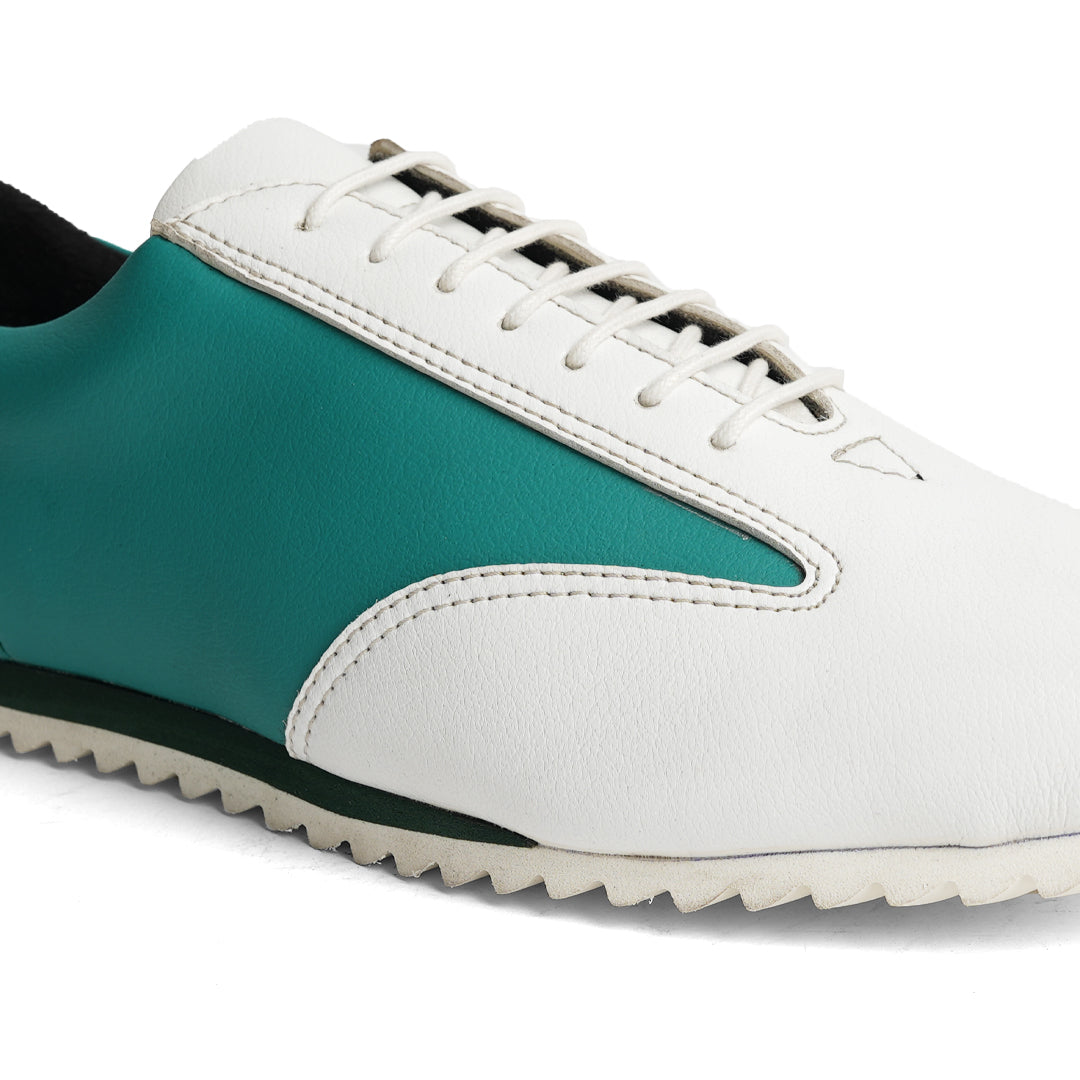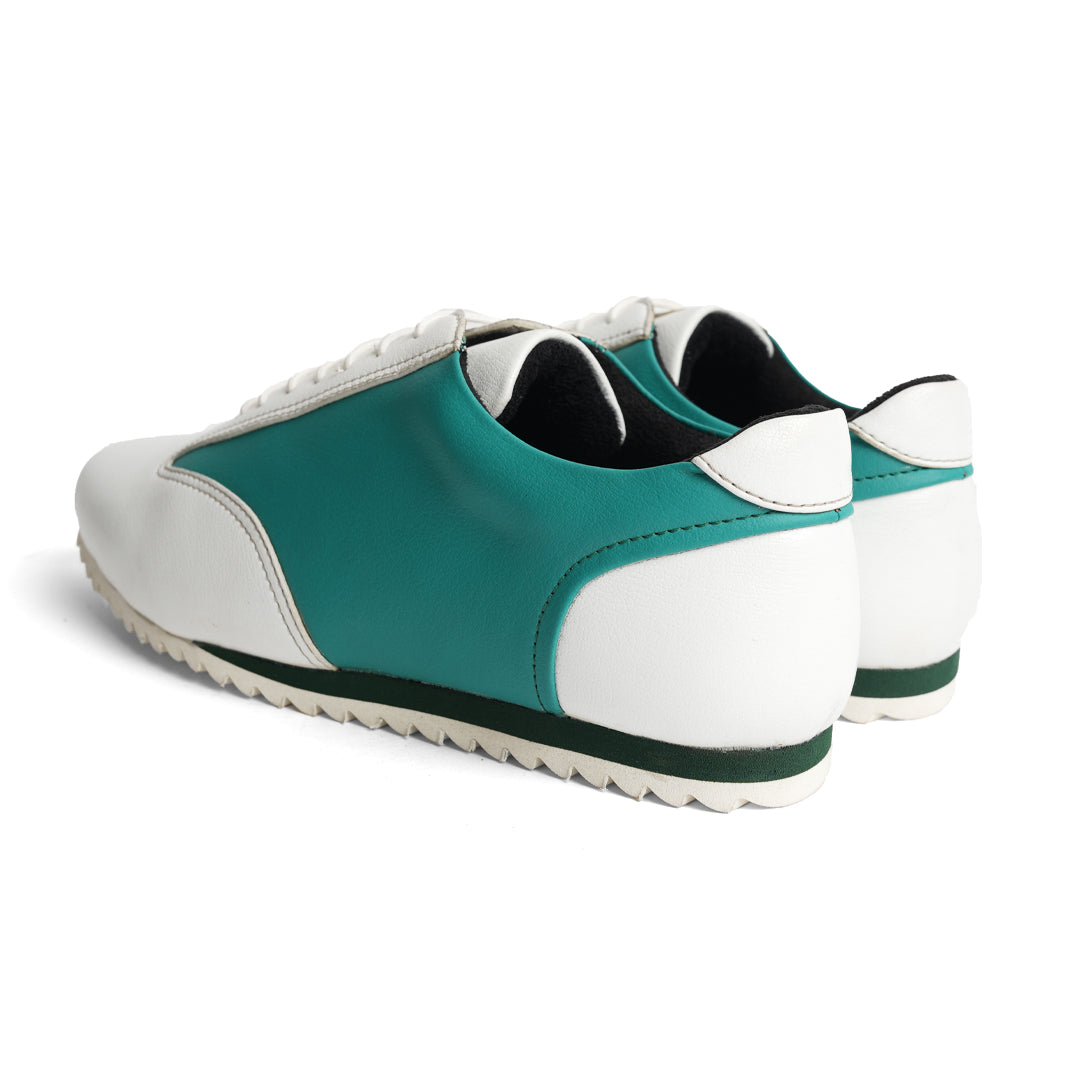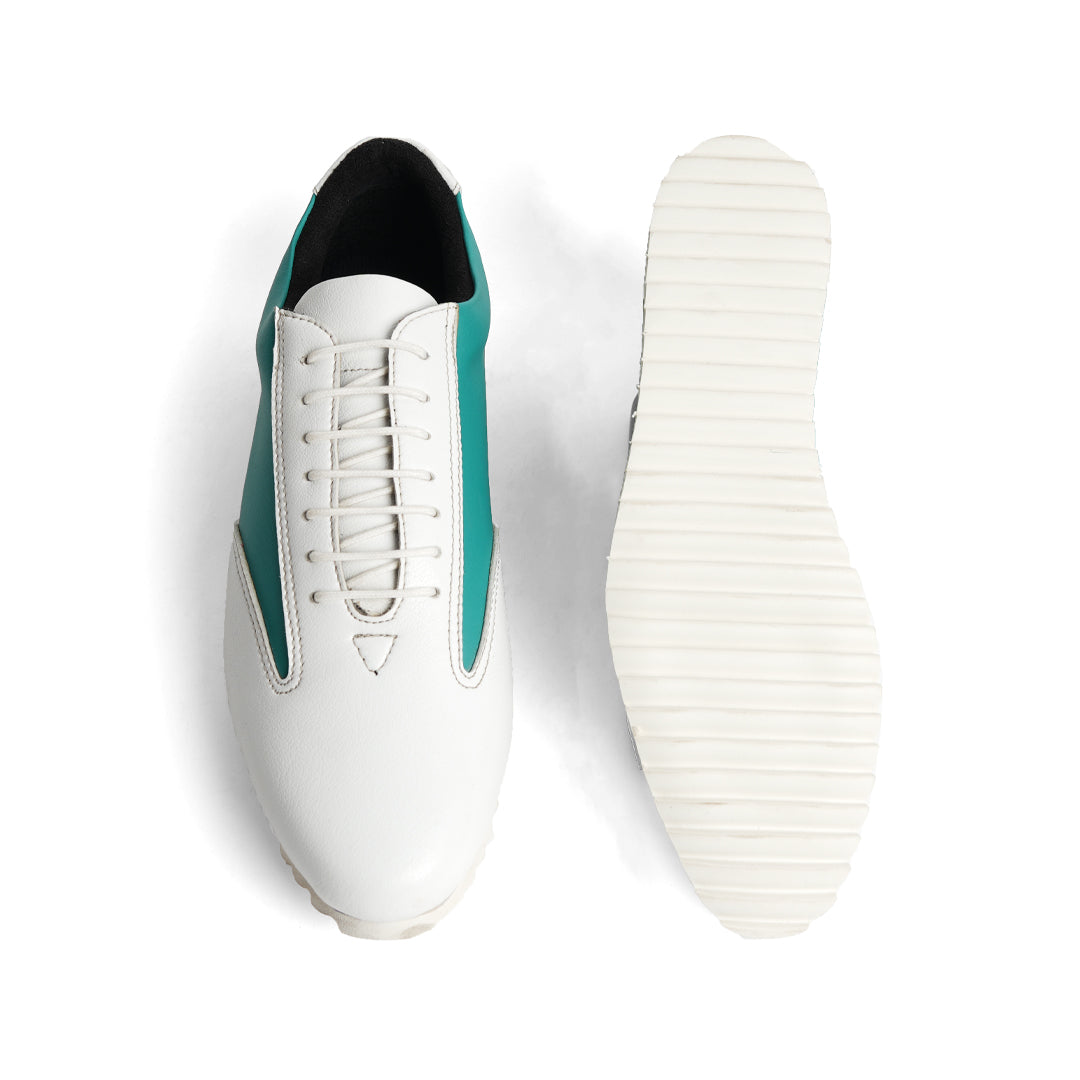 SKU: MS146906
Monkstory Dual Colour Smart Sneakers - Teal Green & White
Monkstory Dual Colour Sneakers are the perfect combination of style and comfort. Rock the vibrant Teal Green and White combo and turn heads wherever you go. The white laces add a fresh touch to complete the look. Whether you're hitting the streets or just chilling, these sneakers have got your back. Get ready to slay the sneaker game!
Colors: Teal Green and White
Laces: White
Material: PU (Polyurethane)
Sole: Rubber sole for comfort and traction
Closure: Lace-up closure for a secure fit
Style: Dual-tone design for a trendy and modern look
Lightweight: Easy to wear and walk-in

Make a fashion statement with the Monkstory Dual Colour Smart Sneakers in Teal Green & White. These sneakers can be dressed up or down, making them perfect for both casual outings and semi-formal occasions. Style them with tailored trousers and a crisp white shirt for a contemporary and refined look.
To maintain the quality and durability of your PU shoes, clean them regularly with a soft, damp cloth. Avoid using harsh chemicals or abrasive materials that could damage the material. Keep them away from extreme temperatures, as heat can cause warping, and cold can make them brittle. Store them in a cool, dry place away from direct sunlight, and avoid plastic bags that trap moisture. Proper care will keep your PU shoes looking great for years.
Monkstory warrants all products for 90 days from purchase against defects in material/workmanship. Excludes damages from wear/tear or improper care. We'll repair or replace defective products, but not responsible for any losses/costs.
15% OFF - Use code STYLISH15
Shop above 5000 and get 15% off
20% OFF - Use code CHIC20
Shop above 7500 and get 20% off
25% OFF - Use code VOGUE25
Shop above 10000 and get 25% off
Free shipping
Enjoy free shipping Pan India
This product has no reviews yet.