The Fusion of Class and Craftsmanship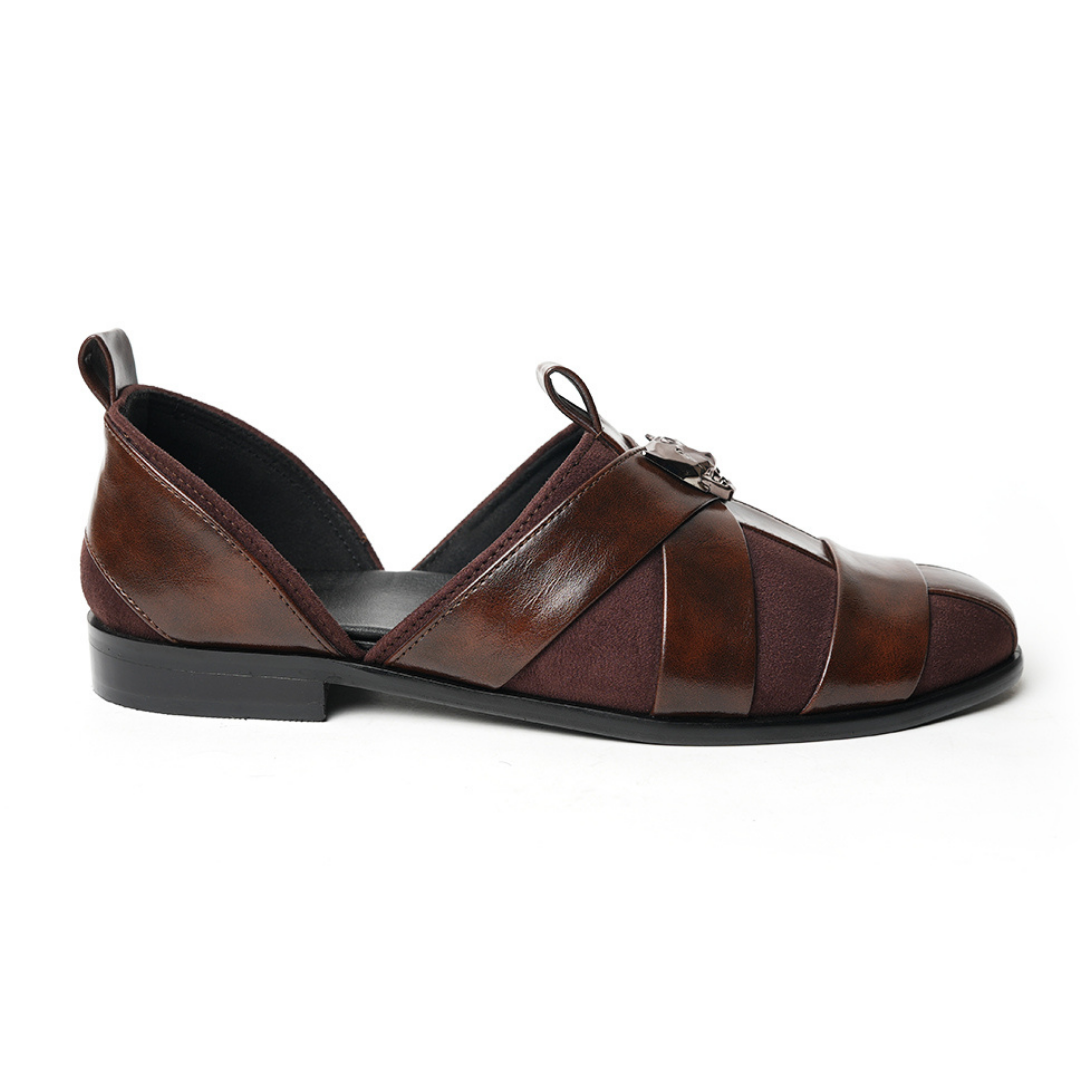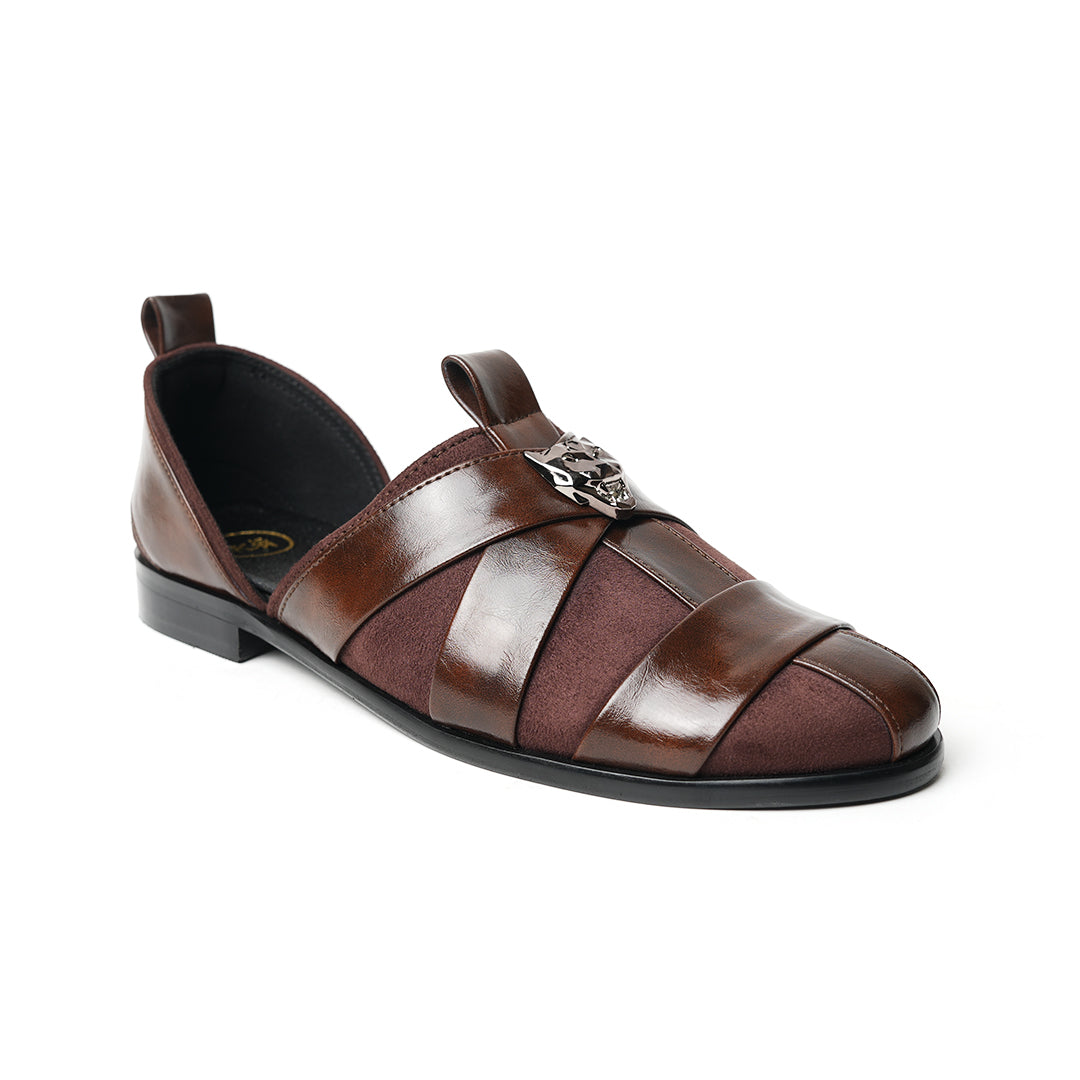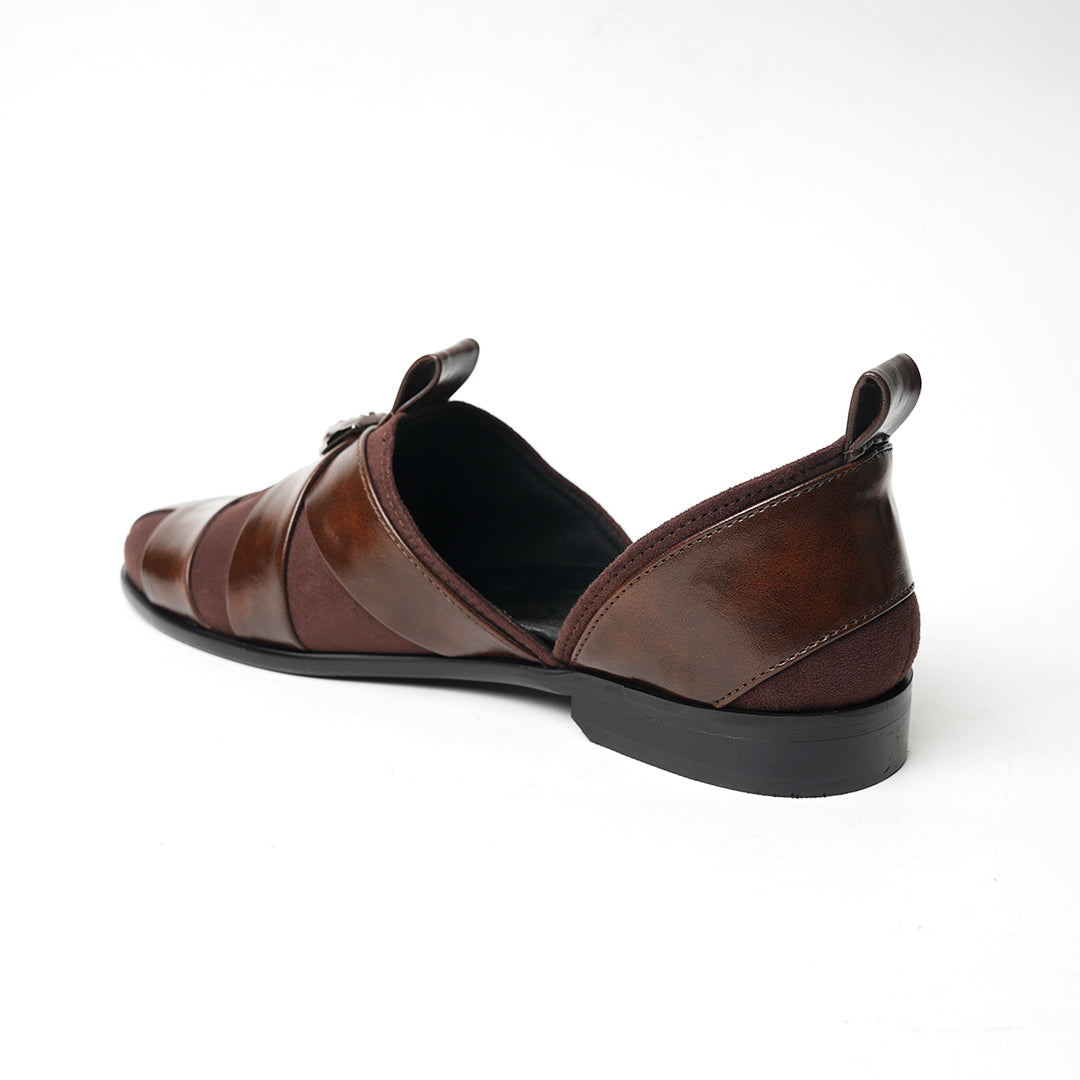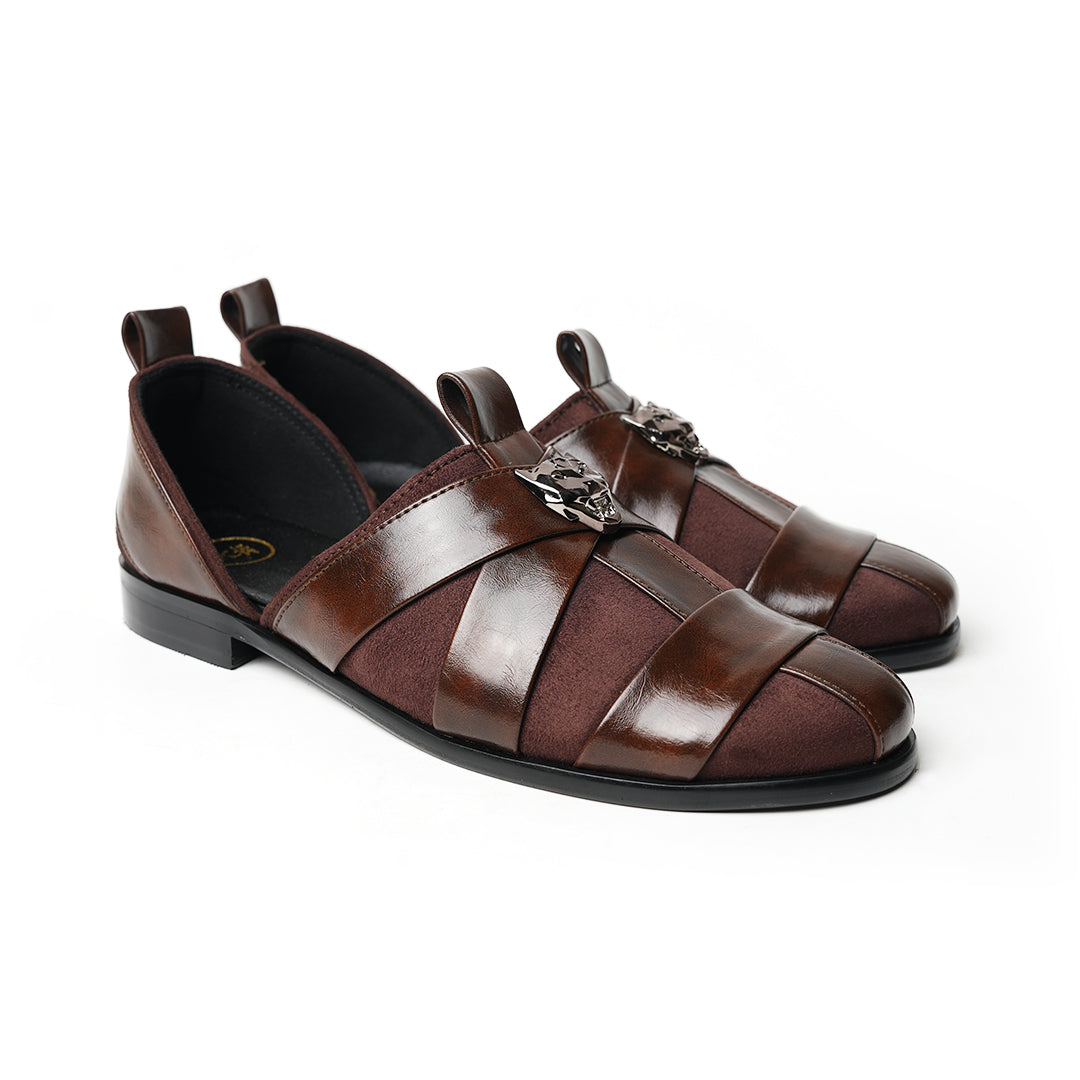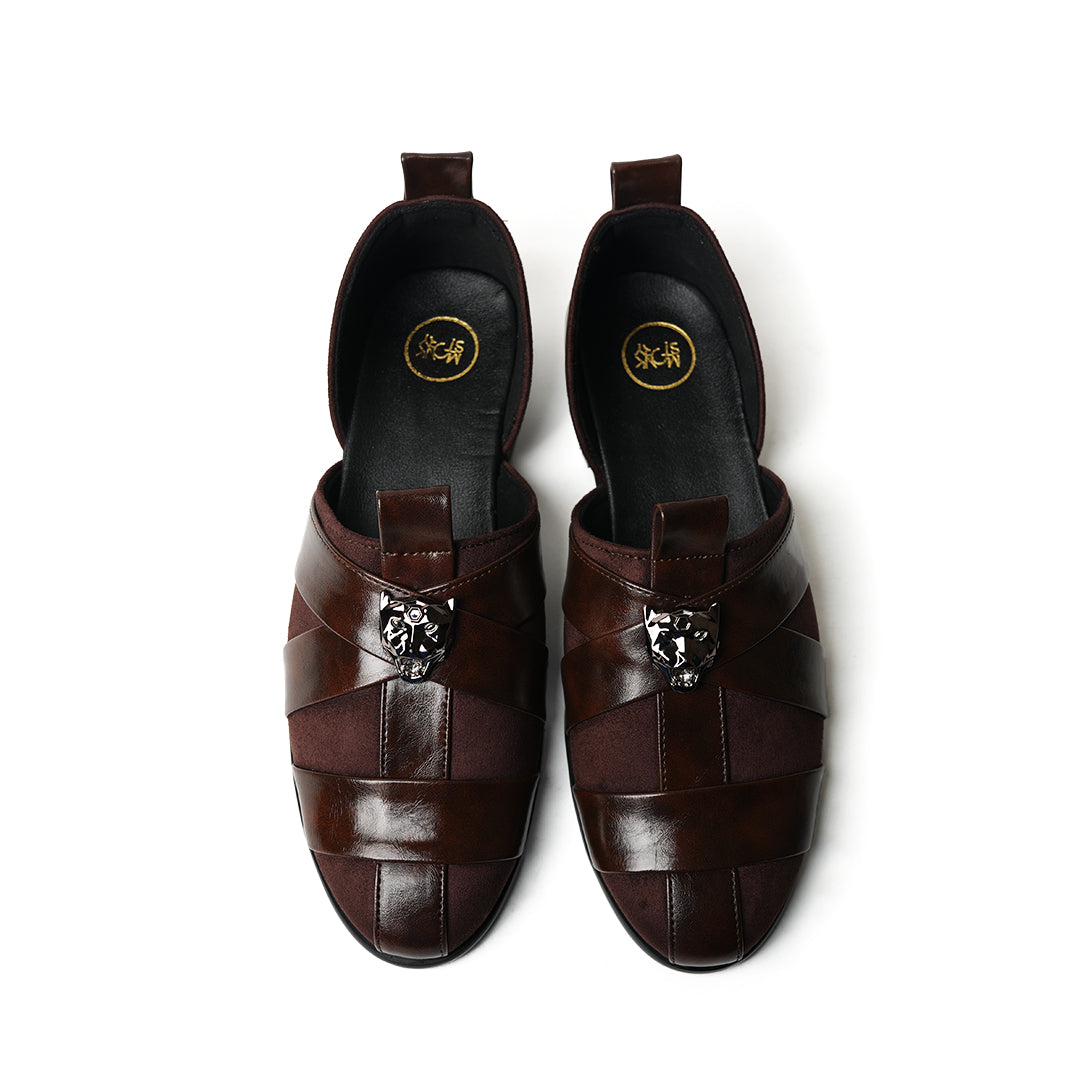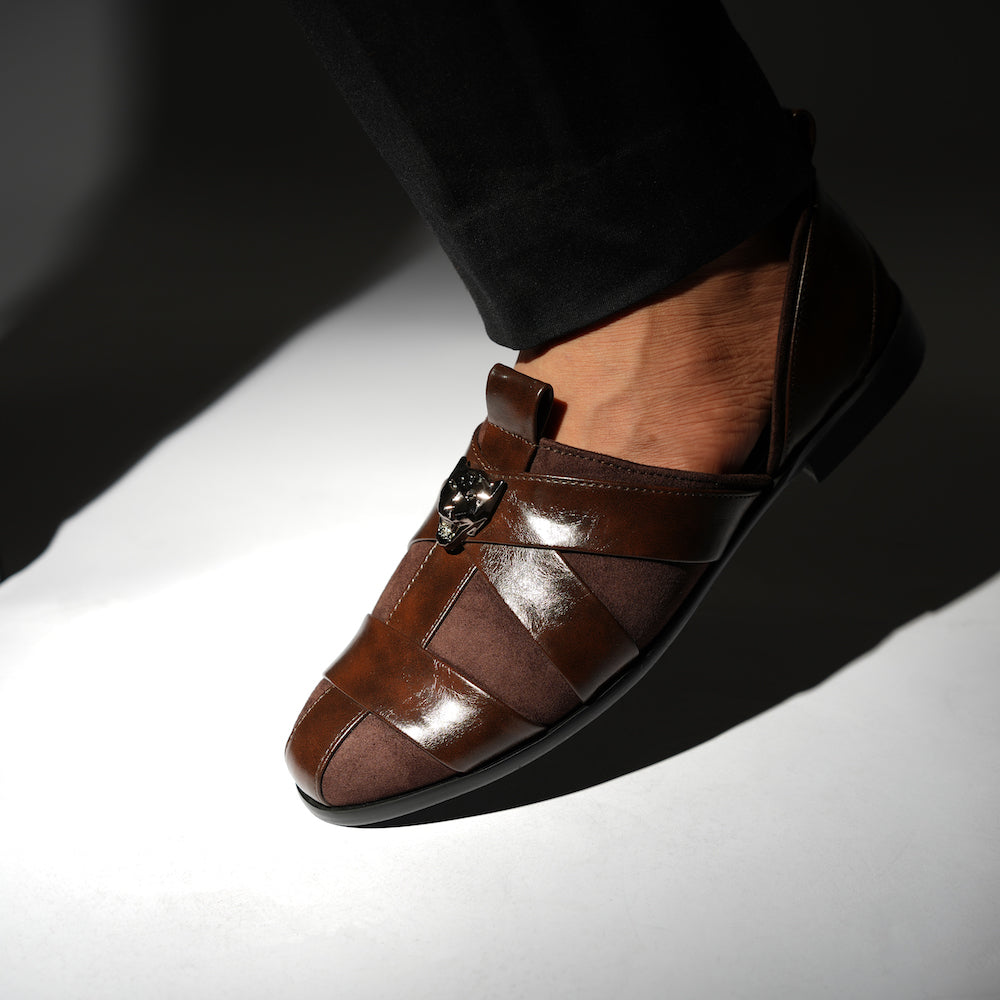 SKU: MS149506
Monkstory Criss Cross Slip-On Sandal - Brown
Unveil an epitome of sophistication and elegance with the Regal Criss Cross Slip-On Sandal. Crafted meticulously with luxurious brown vegan leather, this sandal features a contemporary striped design, blending style with utmost comfort. The polished metal buckle, adorned with intricate detailing, offers an adjustable fit while adding a touch of opulence. With its plush insole and durable outsole, this sandal is not only a statement of fashion but also promises enduring comfort for prolonged wear. Perfect for evening soirées or a classy day out, let your feet revel in the luxury they deserve.



Color: The classic brown exudes an air of understated luxury, making it adaptable to a myriad of looks and settings. This monochrome tone heightens its aura of refined sophistication.

Material: Sculpted from premium-grade vegan leather, the sandal boasts a series of horizontal strips, masterfully layered to present a tactile and visual treat.

Design: A fusion of broad and slender straps offers a unique visual appeal, ensuring a snug fit while adding a contemporary twist to a classic design.

Detailing: A notable feature is the silver-toned emblematic buckle. This element doesn't just enhance adjustability but also serves as a focal point, drawing attention and intensifying the sandal's chic appeal.

Sole: The sandal is anchored by a robust sole, signaling durability and assuring wearers that its charm is paired with enduring performance.

Interior: A testament to holistic excellence, the interior is lined with a cushioned insole, ensuring every step taken is a step in sheer comfort
Summer Formal: Pair these sandals with tailored linen trousers, a crisp white shirt, and a lightweight blazer. Accessorize with a wristband and a fedora for that perfect garden party or beach wedding ensemble.

Casual Elegance: Match these sandals with well-fitted chinos, a polo shirt, and a stylish hat. Ideal for a relaxed brunch or a sunset walk.

Beachwear Class: Combine these sandals with tailored shorts and a breezy linen shirt. Don't forget your designer sunglasses and a statement watch, creating a sophisticated beach or resort look.

Ethnic Flair: For those special occasions, pair these sandals with traditional attires like a kurta-pajama or other cultural outfits. The sandals' timeless design complements both modern and traditional styles seamlessly.

Evening Out: Style these sandals with dark denim jeans, a black or navy button-down shirt, and a jacket for those cooler evenings. Add a sleek, metallic necklace for an added touch of sophistication.







To maintain the quality and durability of your PU shoes, clean them regularly with a soft, damp cloth. Avoid using harsh chemicals or abrasive materials that could damage the material. Keep them away from extreme temperatures, as heat can cause warping, and cold can make them brittle. Store them in a cool, dry place away from direct sunlight, and avoid plastic bags that trap moisture.
Proper care will keep your PU shoes looking great for years.
Monkstory warrants all products for 90 days from purchase against defects in material/workmanship. Excludes damages from wear/tear or improper care. We'll repair or replace defective products, but not responsible for any losses/costs.
10% OFF - Use code STYLISH10
Shop above 4000 and get 10% off
15% OFF - Use code CHIC15
Shop above 7000 and get 15% off
20% OFF - Use code VOGUE20
Shop above 10000 and get 20% off
Free shipping
Enjoy free shipping Pan India
This product is rated 5.0 of 5.0 stars.
It has received 1 review.
Fantastic Criss cross, different & unique
Criss cross slip-on r so fantastic with unique design. Just luved them. Quality also as expected. Only a minor issue, received size is lil loose, requested for exchange... waiting for the pick up.