Tan Burnish: Embrace Distinctive Elegance!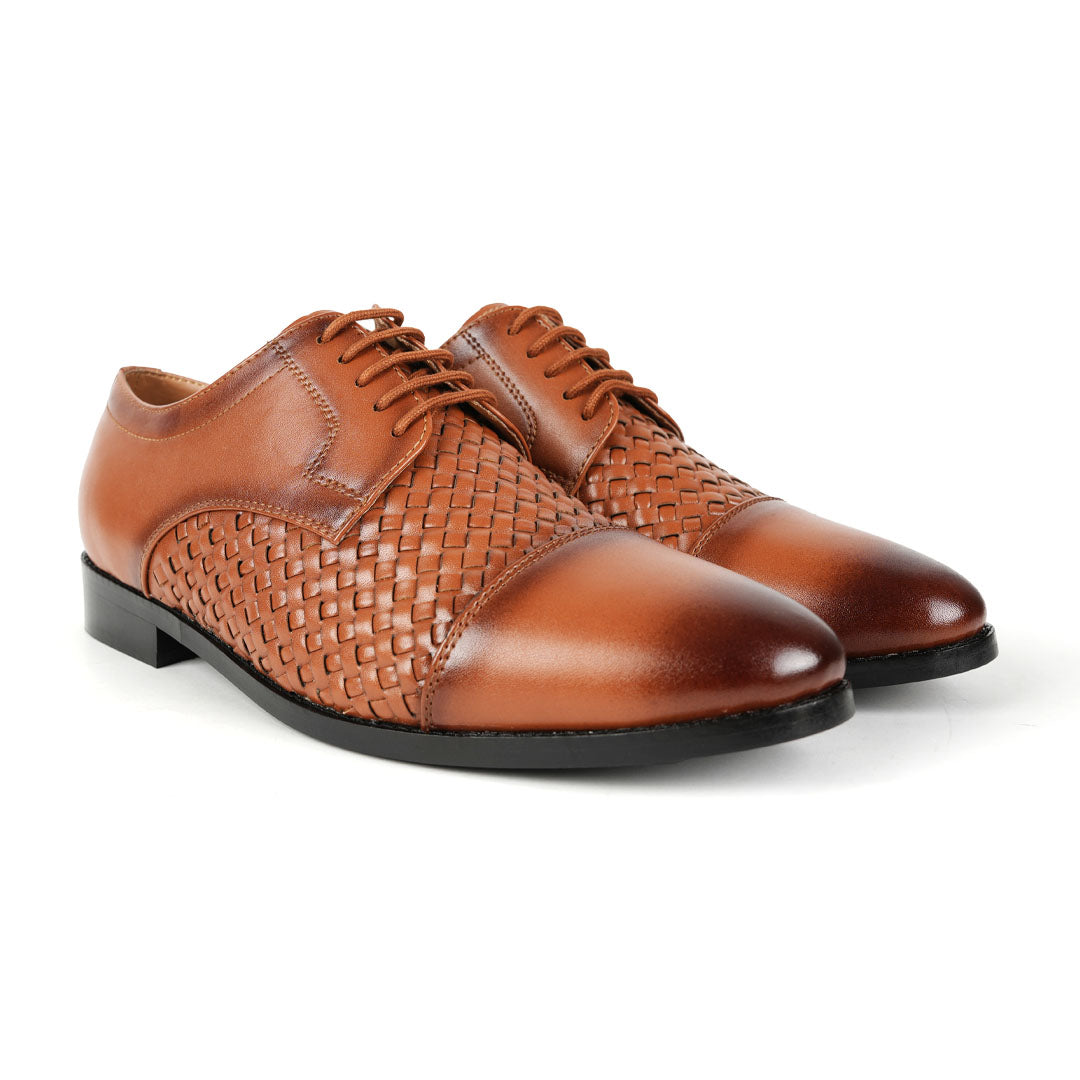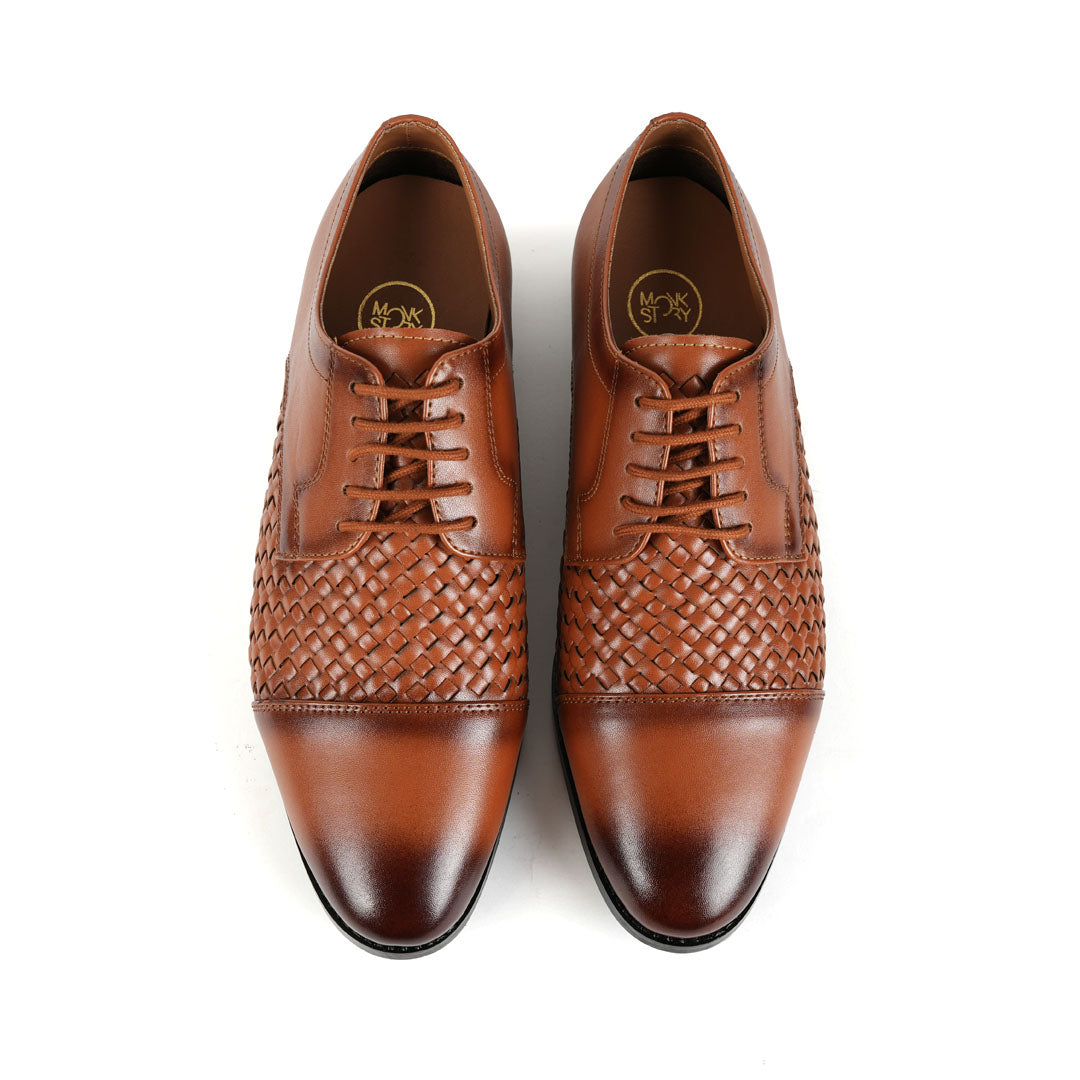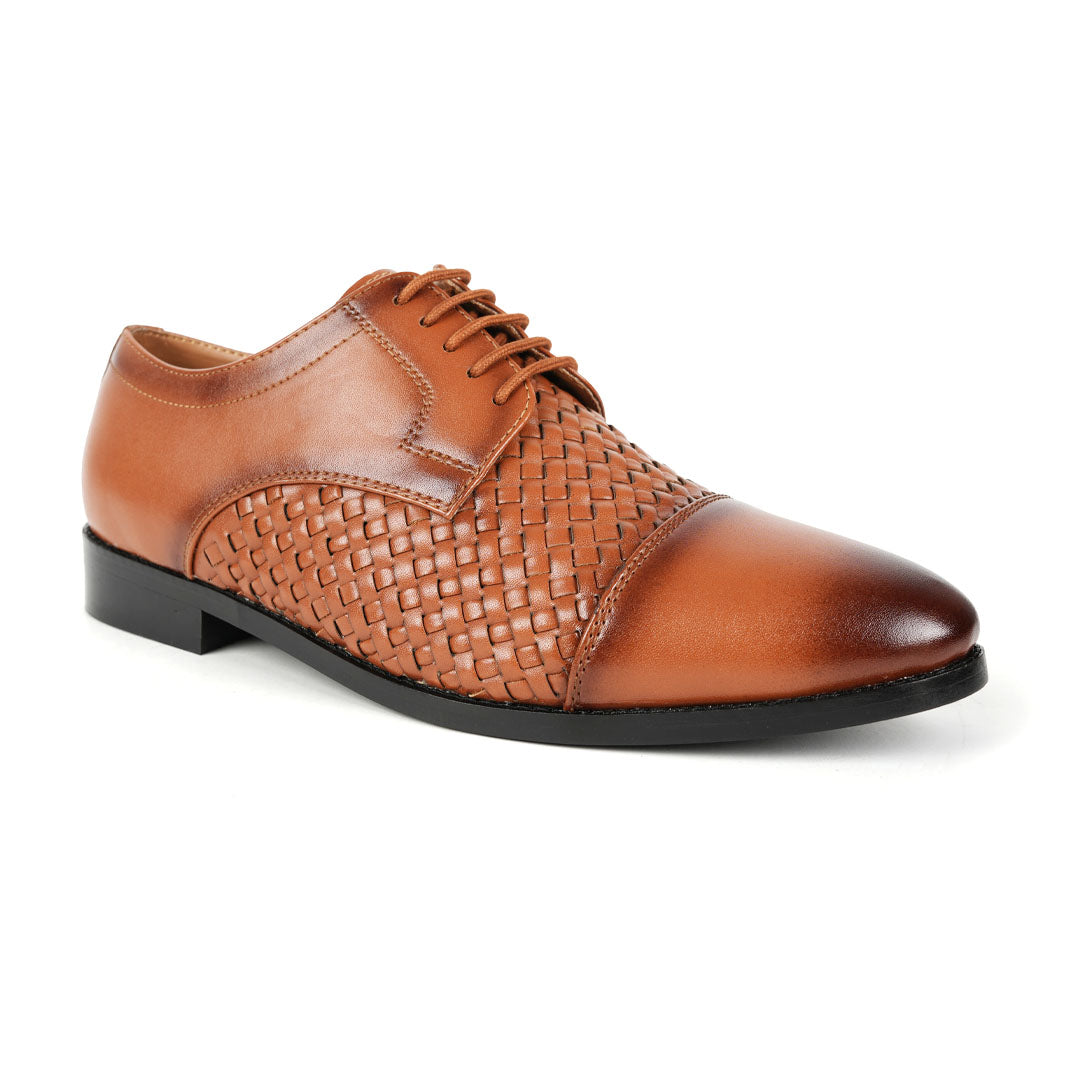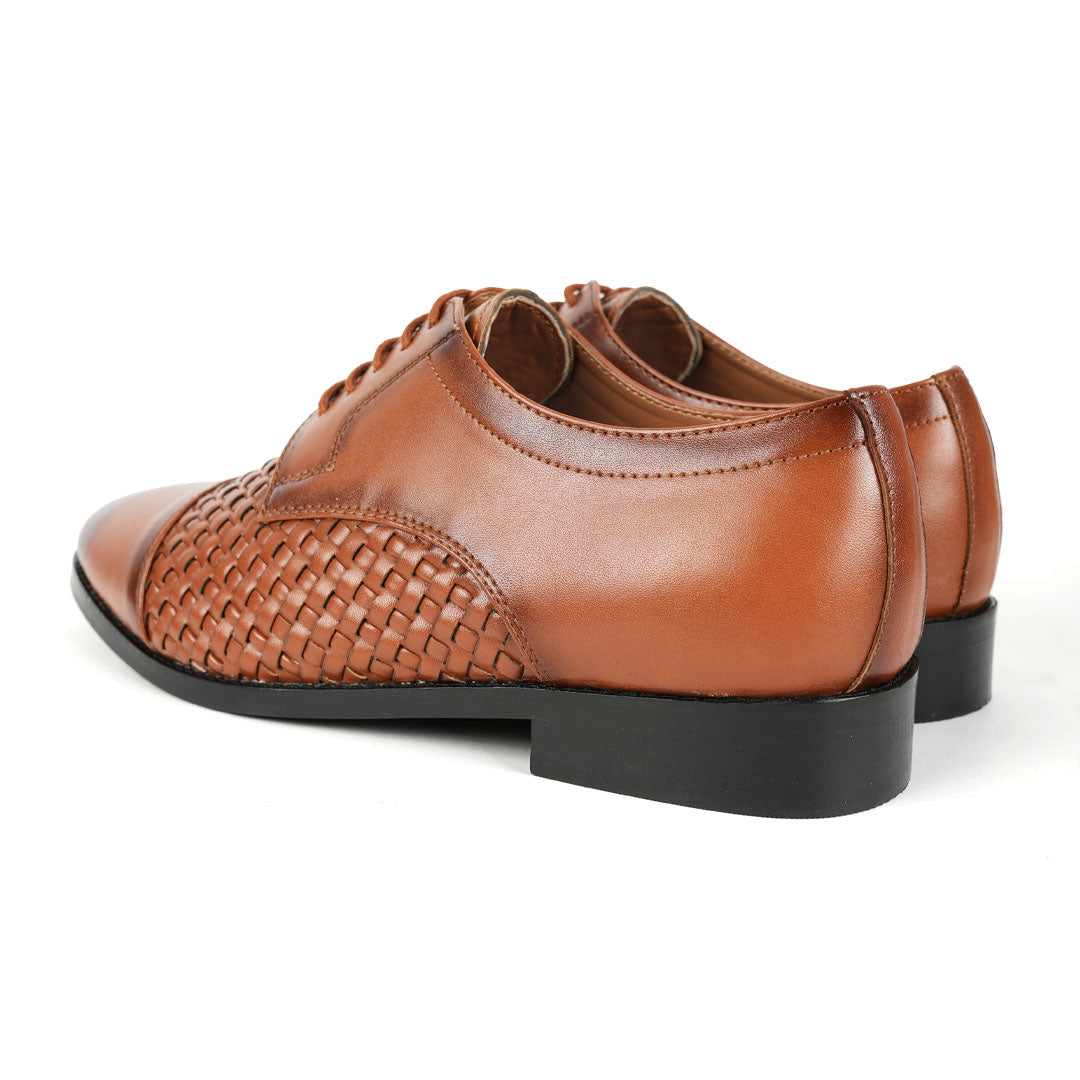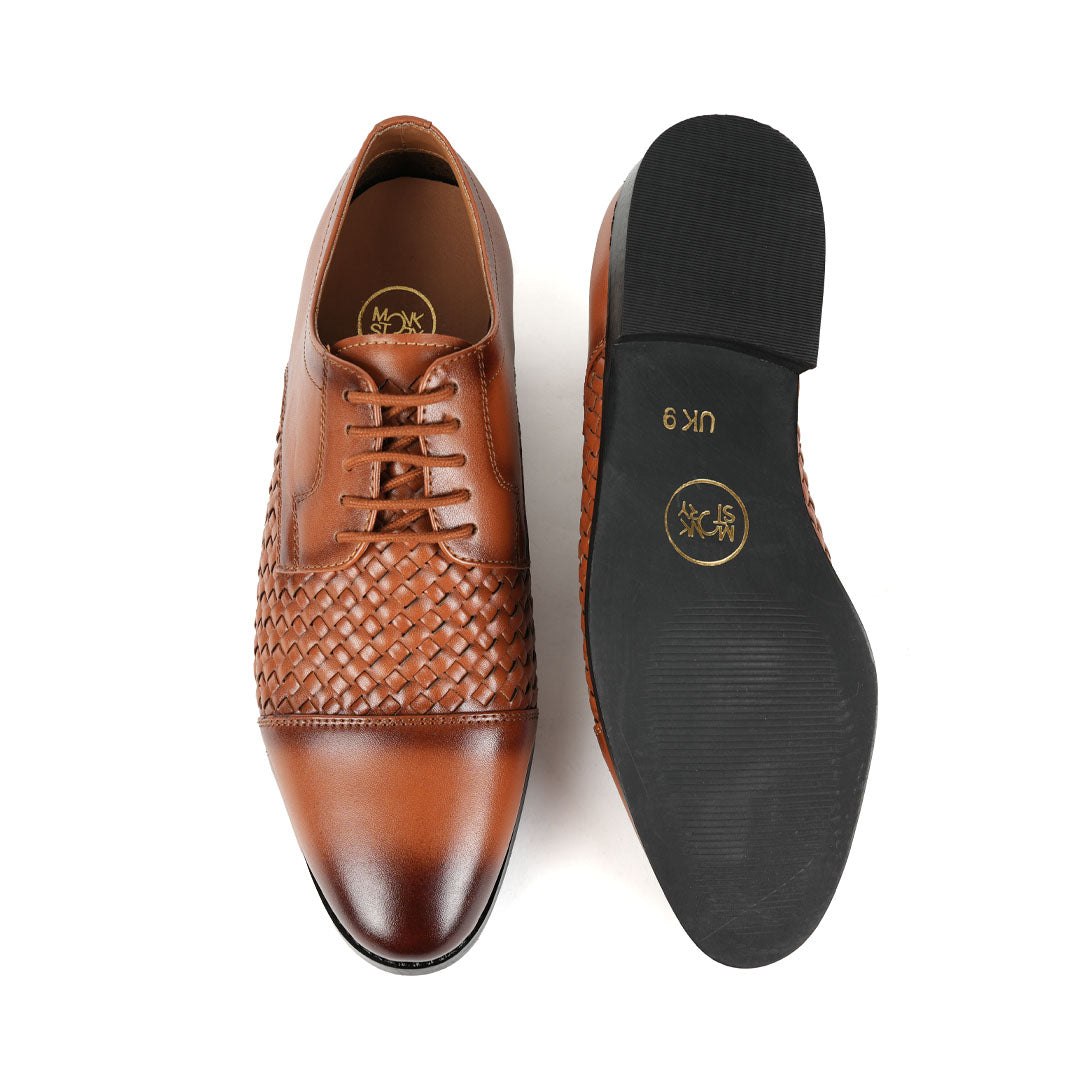 SKU: MS148706
Monkstory Braided Captoe Lace-up Shoes - Tan Burnish
Step into style with the all-new Monkstory Braided Captoe  Lace-up Shoes in a timeless tan color featuring a stunning burnish effect of brown. These lace-up shoes are designed to make a fashion-forward statement with their unique braided pattern in the front, adding a touch of sophistication to your look. Crafted with precision and attention to detail, these shoes are perfect for elevating your formal attire or adding a touch of class to your casual ensemble. Whether you're dressing up for a casual outing or just want to add some flair to your everyday look, these shoes have got you covered.
- Color: Tan with burnish effect of brown
- Material: High-quality PU leather
- Closure: Lace-up design for a secure fit
- Pattern: Intricate braided pattern in the front
- Occasion: Versatile design suitable for formal and casual wear

Elevate your casual coolness with these tan burnish braided lace-up shoes. Perfect for everyday style, pair them with chinos, jeans, or even tailored shorts for a trendy and polished look. The braided pattern adds a unique flair to your outfit, and the tan burnish color adds warmth and character to your ensemble.
To maintain the quality and durability of your PU shoes, clean them regularly with a soft, damp cloth. Avoid using harsh chemicals or abrasive materials that could damage the material. Keep them away from extreme temperatures, as heat can cause warping, and cold can make them brittle. Store them in a cool, dry place away from direct sunlight, and avoid plastic bags that trap moisture.
Proper care will keep your PU shoes looking great for years.
Monkstory warrants all products for 90 days from purchase against defects in material/workmanship. Excludes damages from wear/tear or improper care. We'll repair or replace defective products, but not responsible for any losses/costs.
15% OFF - Use code STYLISH15
Shop above 5000 and get 15% off
20% OFF - Use code CHIC20
Shop above 7500 and get 20% off
25% OFF - Use code VOGUE25
Shop above 10000 and get 25% off
Free shipping
Enjoy free shipping Pan India
This product has no reviews yet.