From office to weekend, these slip-ons will take you there in style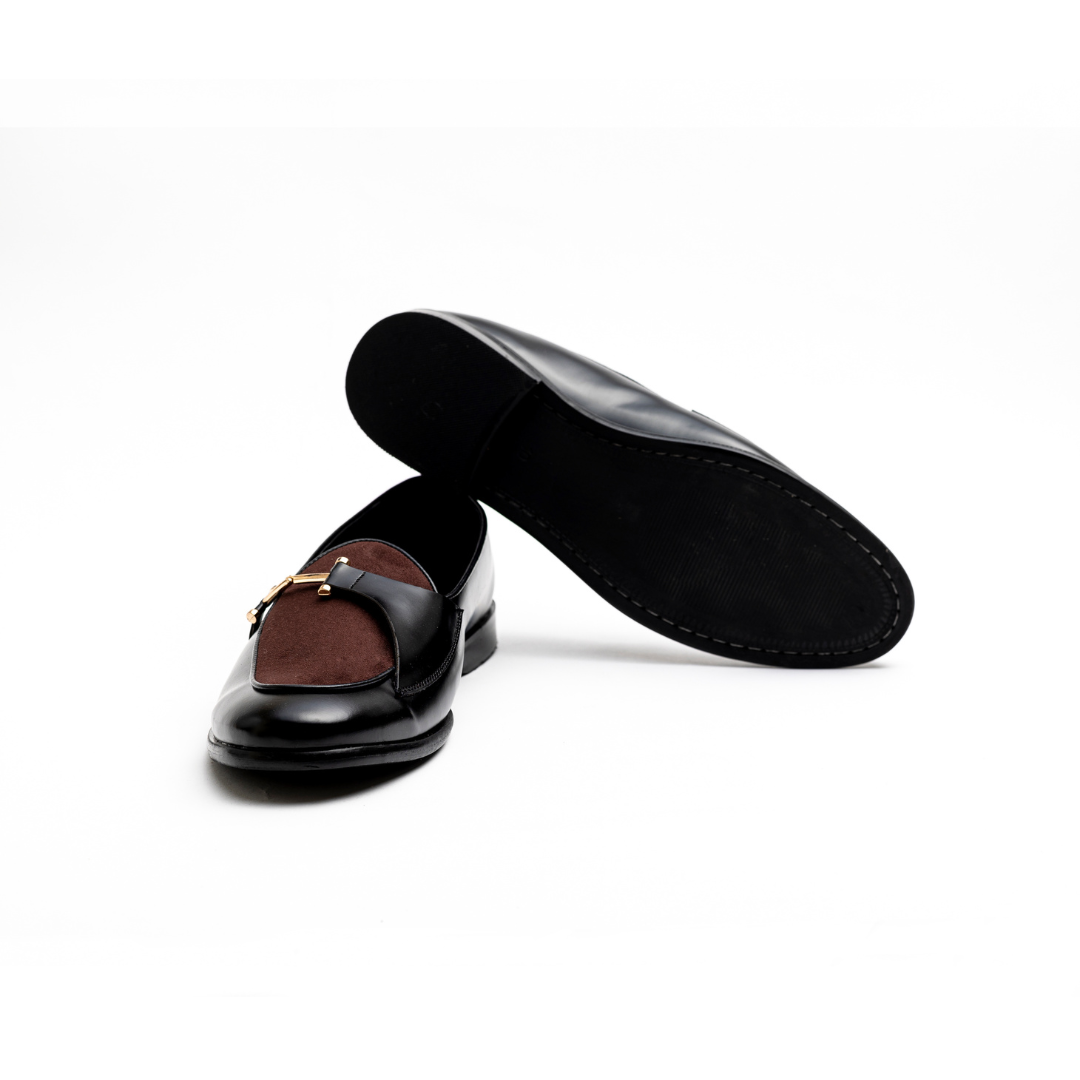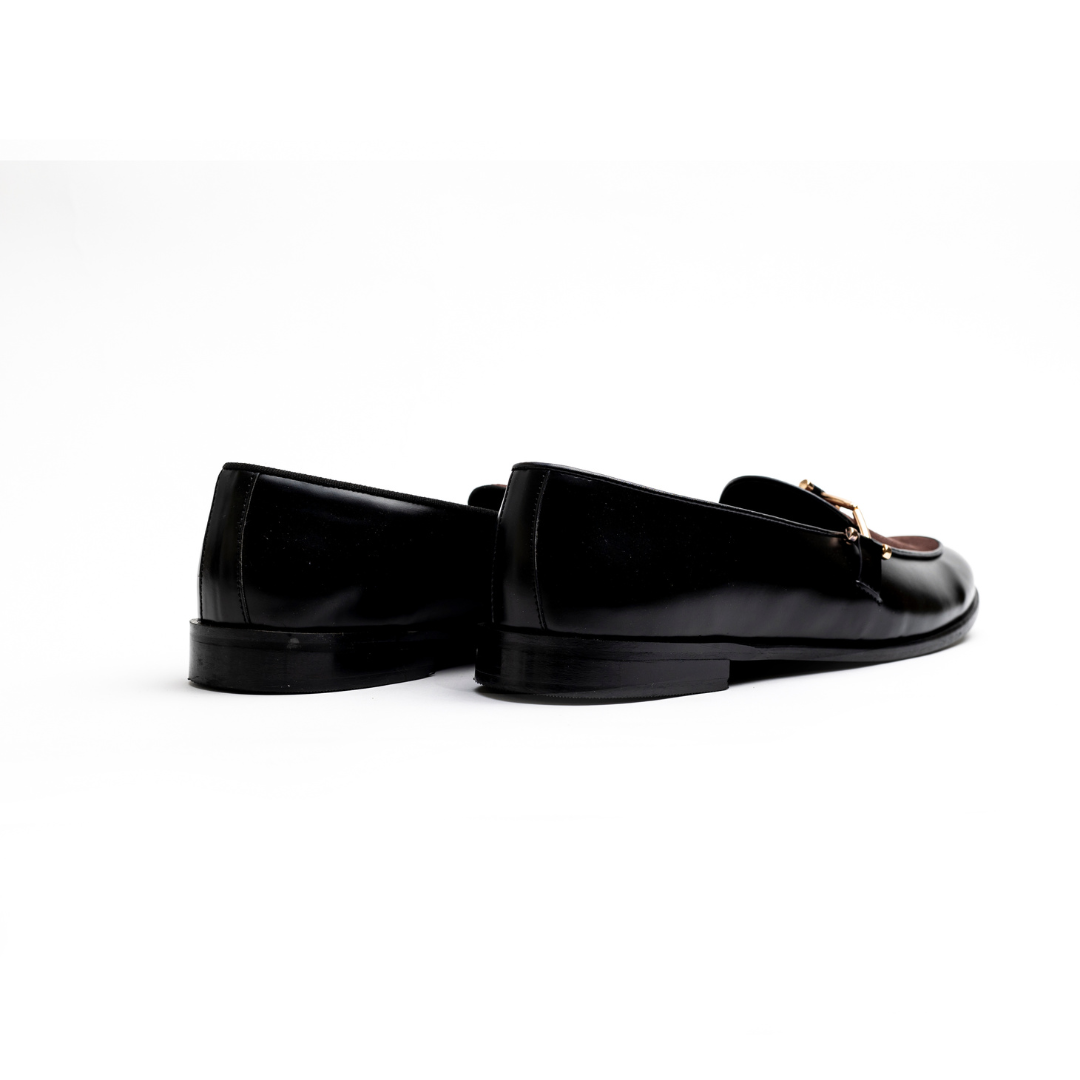 SKU: MS134506
Eclecta Side Buckle Slip Ons - Brown/Black
Eclectic pseudo-suede uppers with gleaming vegan microfibre material all round, these beautiful dress shoes come with distinguished 'horsebit wrap' ornaments and ultra-comfortable inner soles. Sturdy under-sole grip designs make them perfect for the dance floor or the polished corridors of corporate power.  

Core Design Elements: 100% Vegan Leather /w Pseudo-Suede Uppers

Ornamentation: Horsebit 'Wrap Style'

Soles: Pro-Grip

Fit: Snug & Comfy

Colour: Russet Brown
These slip-on shoes are a great choice for any casual outfit. The brown and black color combination is both classic and versatile, making them a great choice for any occasion. Pair them with khaki shorts and a white t-shirt for a simple yet stylish outfit. Or, for a dressier look, pair them with dark-washed jeans, a black button-up shirt, and a brown blazer. These shoes are perfect for those who value style and comfort in their footwear. Pair them with pants or chinos and a button-up shirt for a polished look. Alternatively, wear them with jeans and a t-shirt or a sweater for a more relaxed look.
Shoe care is essential for maintaining quality and longevity, including vegan suede shoes. Here are some tips for caring for your vegan suede shoes: Brush gently in the direction of the nap to avoid damaging the material. Avoid using too much water, as it can damage the material. Avoid getting your shoes wet: Vegan suede shoes are not waterproof, so avoid wearing them in wet conditions or exposing them to water. Follow these simple tips to keep your vegan suede shoes looking great.

Monkstory warrants all products for 90 days from purchase against defects in material/workmanship. Excludes damages from wear/tear or improper care. We'll repair or replace defective products, but not responsible for any losses/costs.
15% OFF - Use code STYLISH15
Shop above 5000 and get 15% off
20% OFF - Use code CHIC20
Shop above 7500 and get 20% off
25% OFF - Use code VOGUE25
Shop above 10000 and get 25% off
Free shipping
Enjoy free shipping Pan India
This product has no reviews yet.