Can your sandals handle this level of comfort? Doubt it!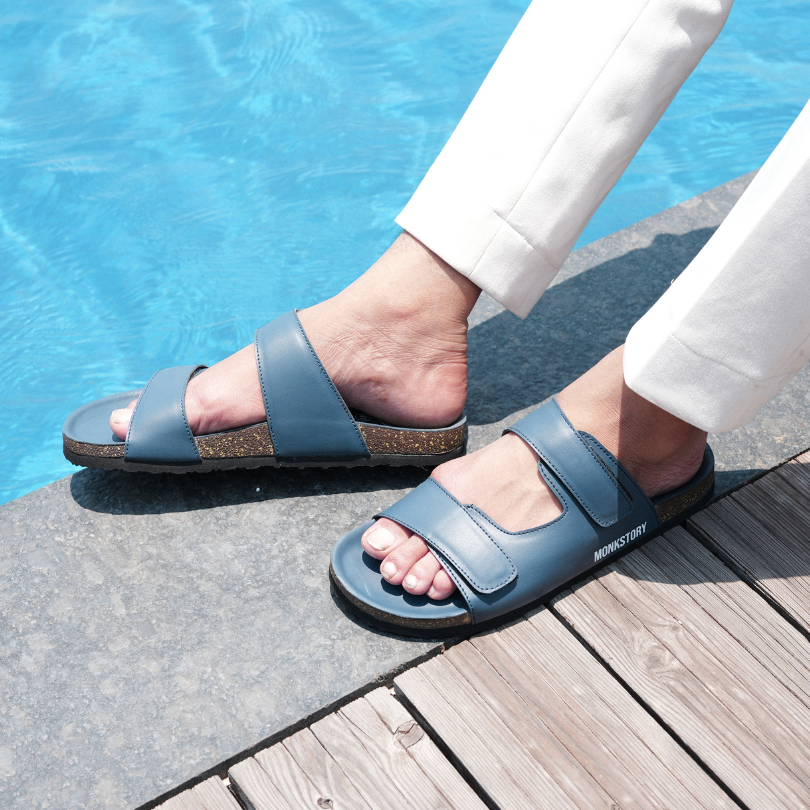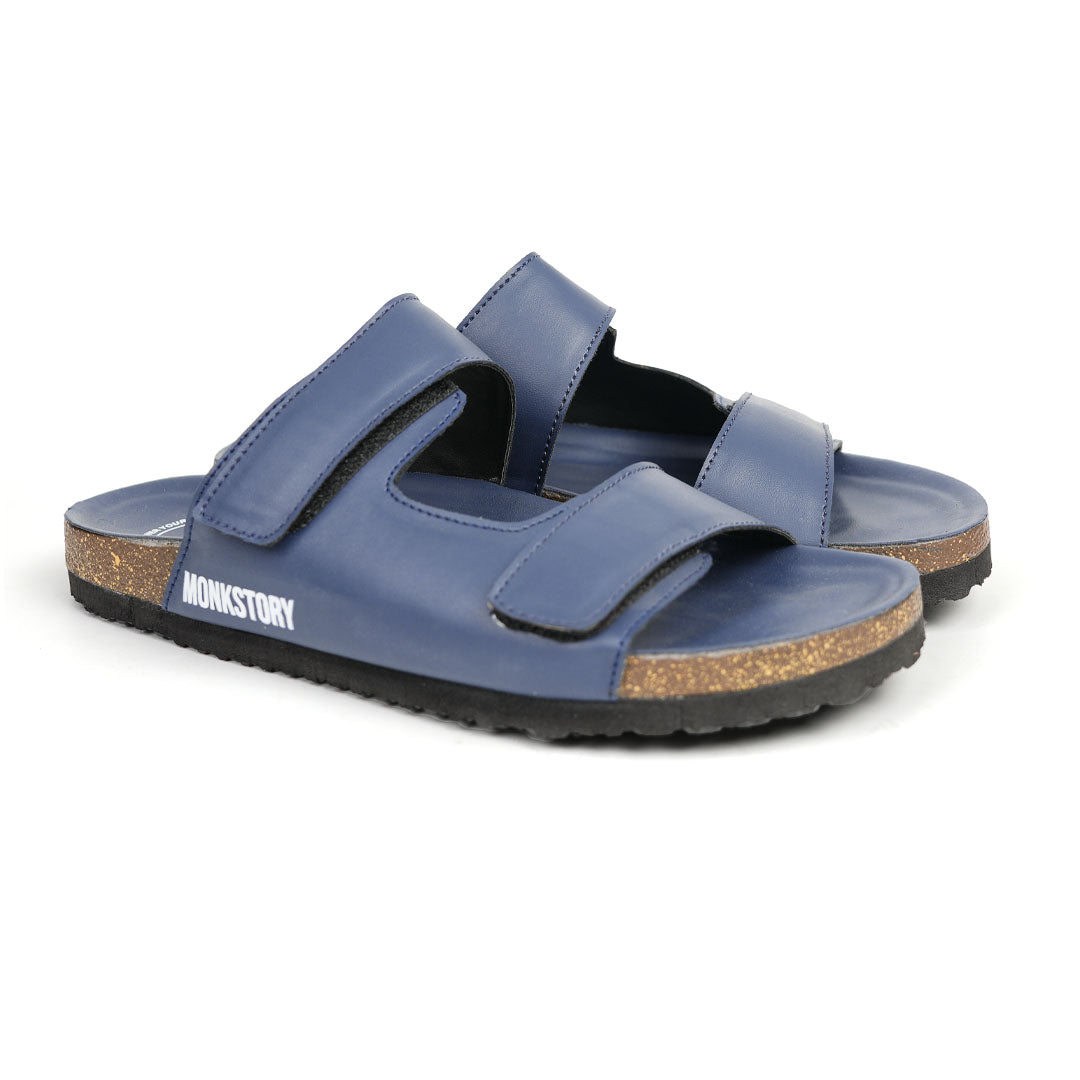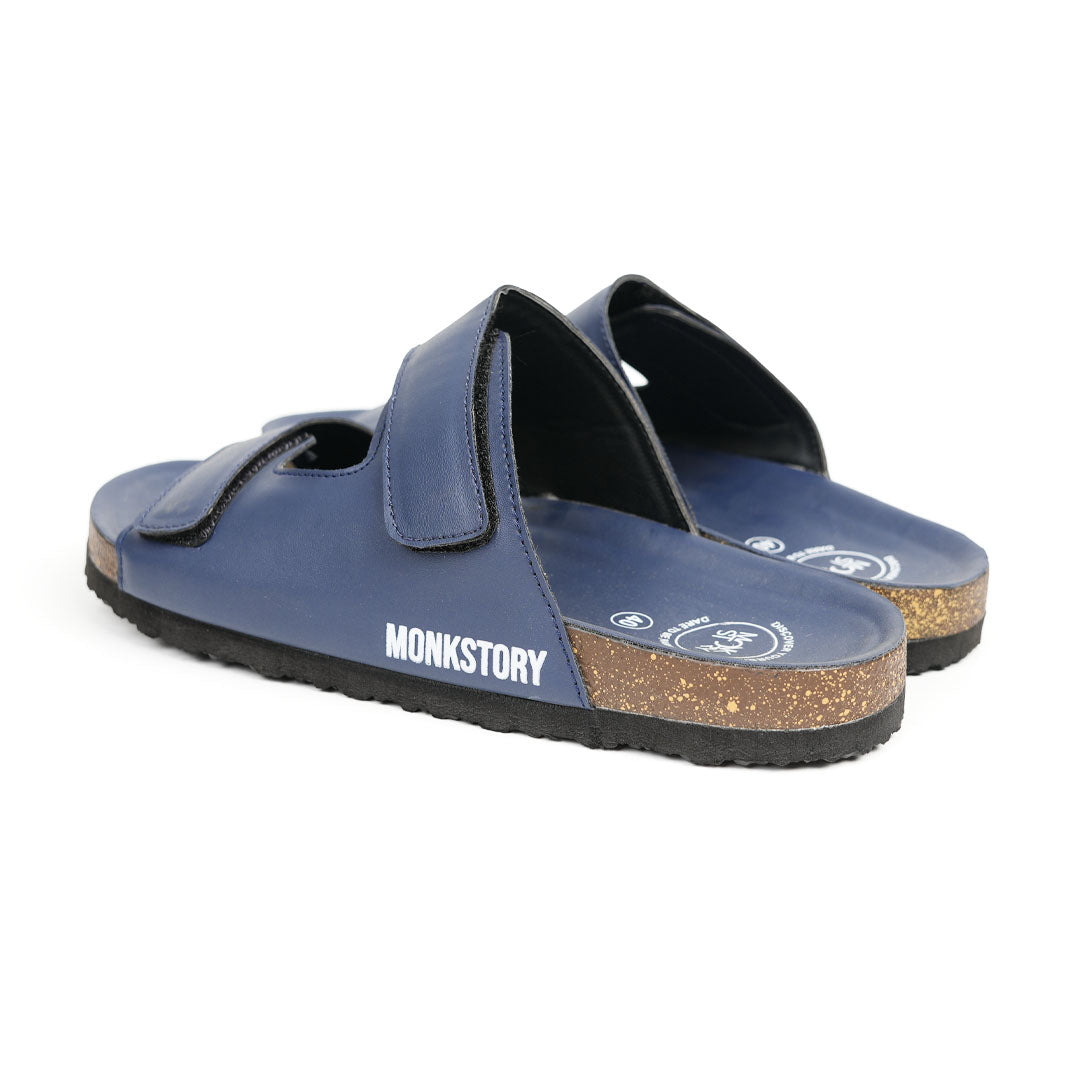 SKU: MS146206
Monkstory Cork Dual-Straps Sandals - Blue
These Monkstory Cork Dual-Straps Sandals in Blue are like a refreshing ocean breeze for your feet. Made with lightweight Microfibre PU material and cork soles, they're perfect for your everyday adventures. And the cork straps and Microfibre Suede insole add a touch of elegance to your summer wardrobe. Plus, the water-resistant Microfibre PU material means you can rock them rain or shine.

Product Details:


Material: Microfibre PU

Design: Frontal dual-straps
Soles: Cork
Color: Blue
Fit: Snug and comfortable
These sandals have a playful and fun vibe. Wear them with bright-colored shorts and a patterned shirt for a bold and unique summer outfit.
To maintain the quality and durability of your PU shoes, clean them regularly with a soft, damp cloth. Avoid using harsh chemicals or abrasive materials that could damage the material. Keep them away from extreme temperatures, as heat can cause warping, and cold can make them brittle. Store them in a cool, dry place away from direct sunlight, and avoid plastic bags that trap moisture. Proper care will keep your PU shoes looking great for years.


Monkstory warrants all products for 90 days from purchase against defects in material/workmanship. Excludes damages from wear/tear or improper care. We'll repair or replace defective products, but not responsible for any losses/costs.
15% OFF - Use code STYLISH15
Shop above 5000 and get 15% off
20% OFF - Use code CHIC20
Shop above 7500 and get 20% off
25% OFF - Use code VOGUE25
Shop above 10000 and get 25% off
Free shipping
Enjoy free shipping Pan India
This product has no reviews yet.