Dazzlin' Tasseled Classic Shoes!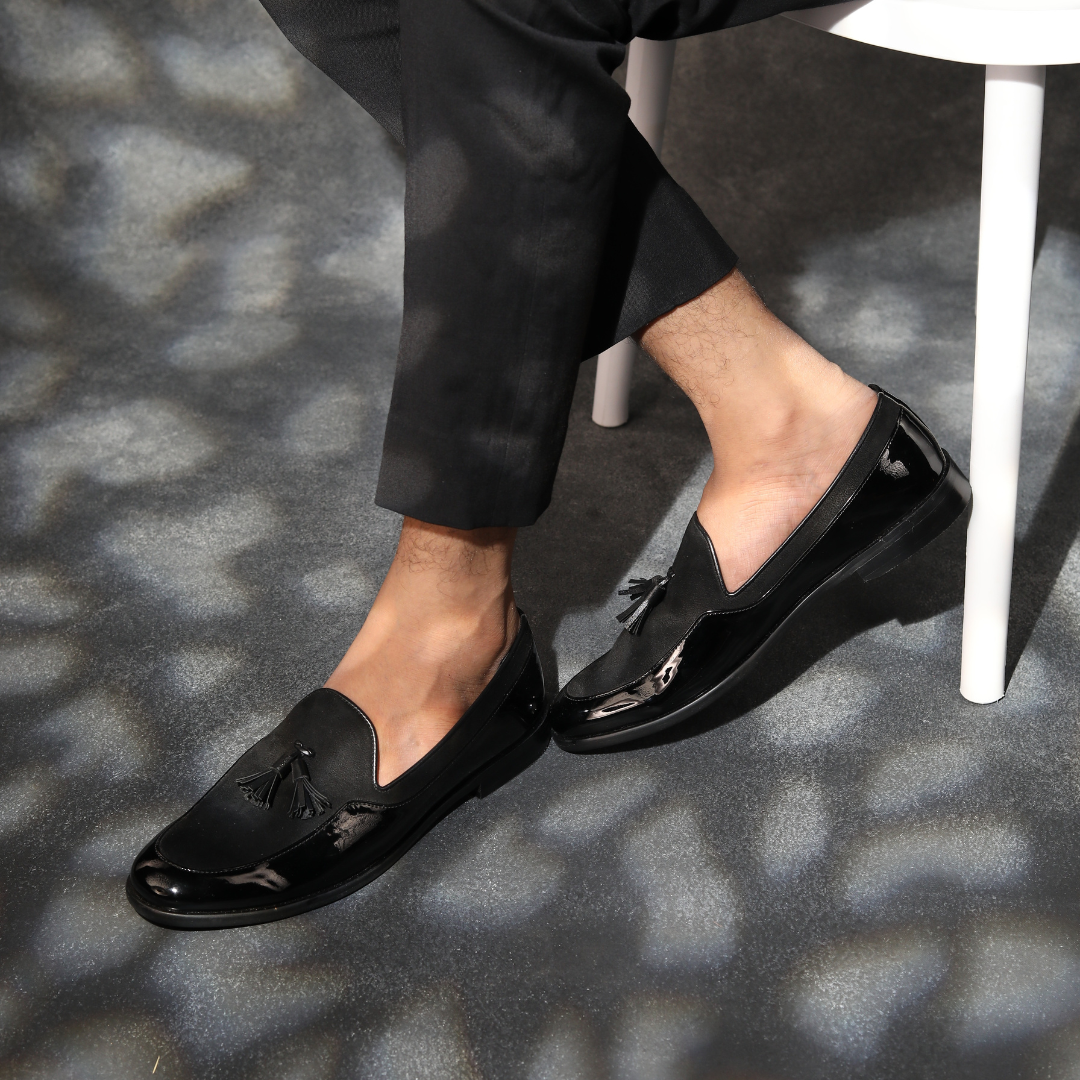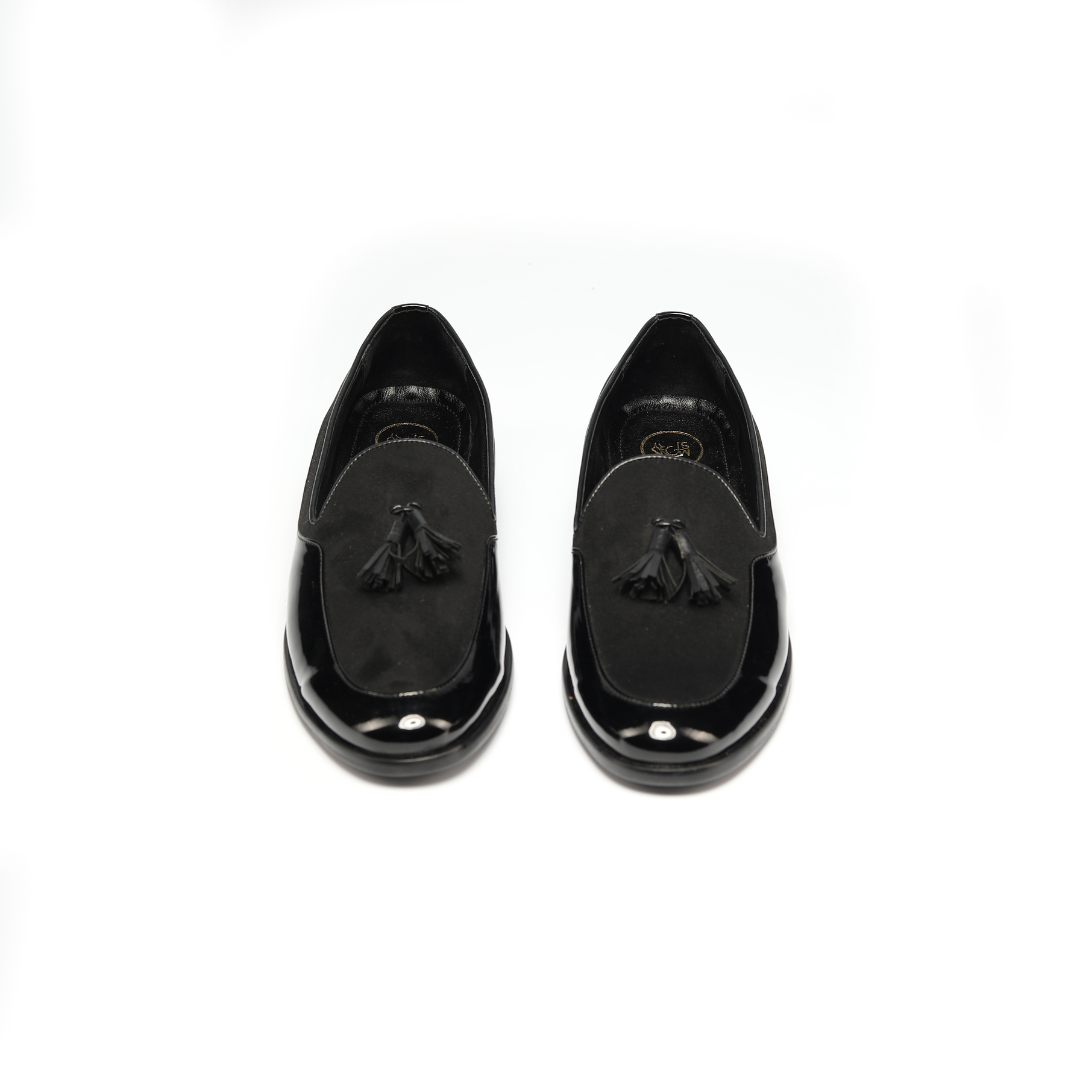 SKU: MS141907
Magnificos Patent With Suede Tasseled Slip Ons - Black
The perfect blend of faux shoe leathers you'll ever see.

We bet you haven't thought earlier about mixing pseudo-suede with rubberised polyurethane before. So we did it for you...r feet.

These shoes might be just a single-tone black all around, but believe us when we say this: These shoes are super quirky, with a tiny dash of the elite.

Unlike your conventional formals, these are here to advocate having quirks and a serious mindset combinedly with living in one place in your brain.

Product Details

Upper: Handmade PU, Pseudo-Suede
Frontal Design Elements: PU Tassels
Soles: Rubberised PU
Colour: Tasseling Black
Fit: Regular (Snug, Narrow)

Style Guide

Good pairing with semi-formals.
These slip-ons are a great choice for a formal occasion. Wear them with a black suit and a white shirt for a classic look, or pair them with a grey suit to add a touch of personality to your outfit.
Shoe care is essential for maintaining quality and longevity, including vegan suede shoes. Here are some tips for caring for your vegan suede shoes: Brush gently in the direction of the nap to avoid damaging the material. Avoid using too much water, as it can damage the material. Avoid getting your shoes wet: Vegan suede shoes are not waterproof, so avoid wearing them in wet conditions or exposing them to water. Follow these simple tips to keep your vegan suede shoes looking great.

Monkstory warrants all products for 90 days from purchase against defects in material/workmanship. Excludes damages from wear/tear or improper care. We'll repair or replace defective products, but not responsible for any losses/costs.
15% OFF - Use code STYLISH15
Shop above 5000 and get 15% off
20% OFF - Use code CHIC20
Shop above 7500 and get 20% off
25% OFF - Use code VOGUE25
Shop above 10000 and get 25% off
Free shipping
Enjoy free shipping Pan India
This product is rated 5.0 of 5.0 stars.
It has received 2 reviews.
great product . great company
its a awesome product but above that i will RATE the services of this company. actually i had purchased shoes from MONKSTORY 3 years back and returned due to size issues. after three years i just wrote a email to them they immediately gave the credit of my previous purchase and allowed me to buy this wonderful product. normally credit get lapsed if you dont use it for certain time. but they are so ethical that they allowed me to us it after three years without any hassel.my best wishes to the BRAND