These are here to 'scale' up your shoexperience!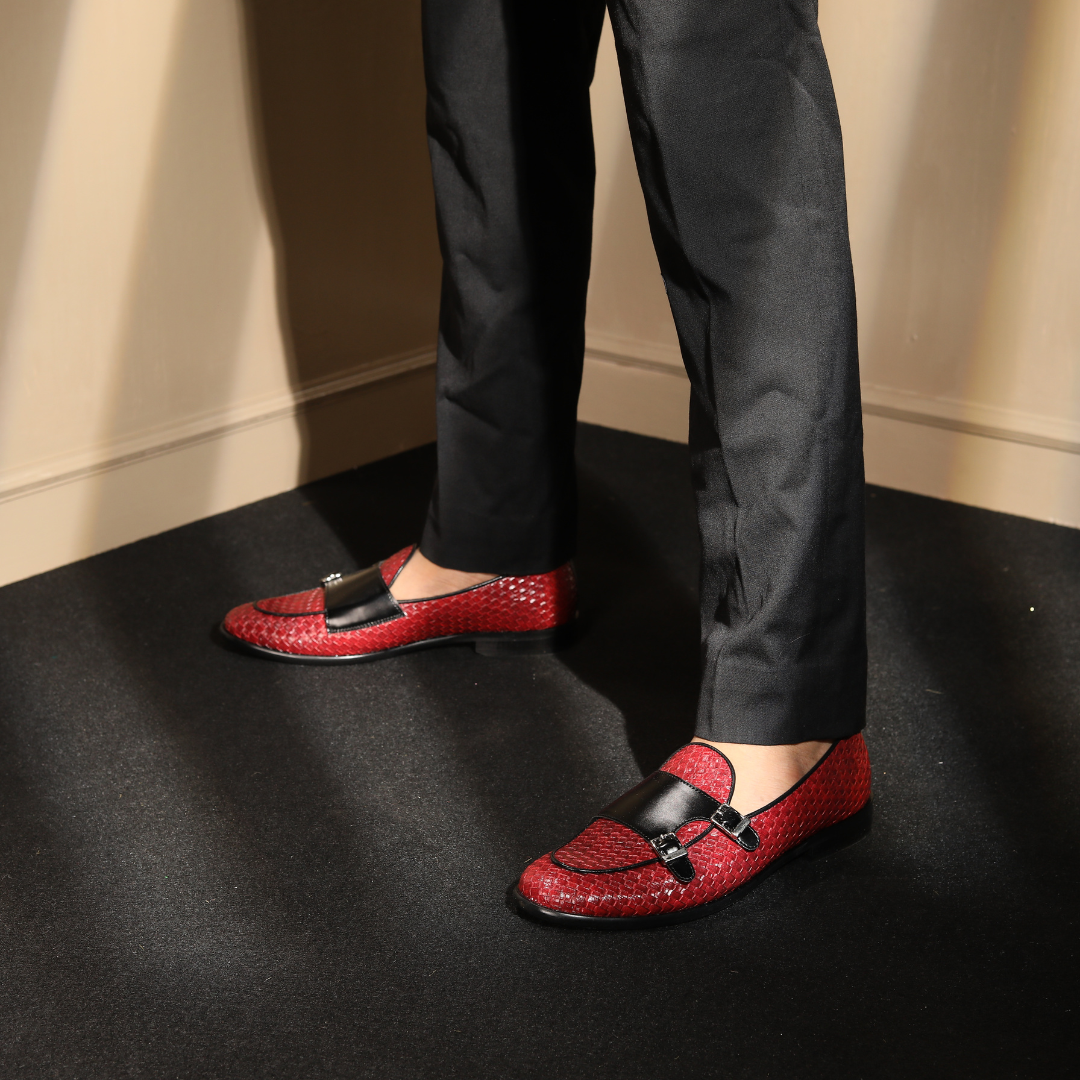 SKU: MS141306
Magnificos Braided Double Monk Slip Ons - Burgundy
The upgraded remix of your favourite Monkstory shoes is right here. Despite everyone in the fashion world trying to cancel out lattice patterns, we're here to make a change with these shoes.

Old-fashioned, yet so classy, right? Moreover, to add another elite factor to it, we also gave these shoes a pair of mini buckles on the sides of the shoes.

Pretty cool, right?

Product Details

Upper: Handmade PU
Frontal Design Elements: Metal Buckles
Soles: Rubberised PU

Colour: Burgundy

Fit: Regular (Snug, Narrow)

 Style Guide

Good pairing with semi-formals
These slip-ons are a great addition to any wardrobe. Wear them with khaki chinos and a white shirt for a smart casual look, or pair them with a navy suit for a formal occasion. They also work well with jeans and a blazer for a sophisticated yet relaxed outfit.
To maintain the quality and durability of your PU shoes, clean them regularly with a soft, damp cloth. Avoid using harsh chemicals or abrasive materials that could damage the material. Keep them away from extreme temperatures, as heat can cause warping, and cold can make them brittle. Store them in a cool, dry place away from direct sunlight, and avoid plastic bags that trap moisture. Proper care will keep your shoes looking great for years.

Monkstory warrants all products for 90 days from purchase against defects in material/workmanship. Excludes damages from wear/tear or improper care. We'll repair or replace defective products, but not responsible for any losses/costs.
15% OFF - Use code STYLISH15
Shop above 5000 and get 15% off
20% OFF - Use code CHIC20
Shop above 7500 and get 20% off
25% OFF - Use code VOGUE25
Shop above 10000 and get 25% off
Free shipping
Enjoy free shipping Pan India
This product has no reviews yet.