Tassel shoes are here to dazzle away your feet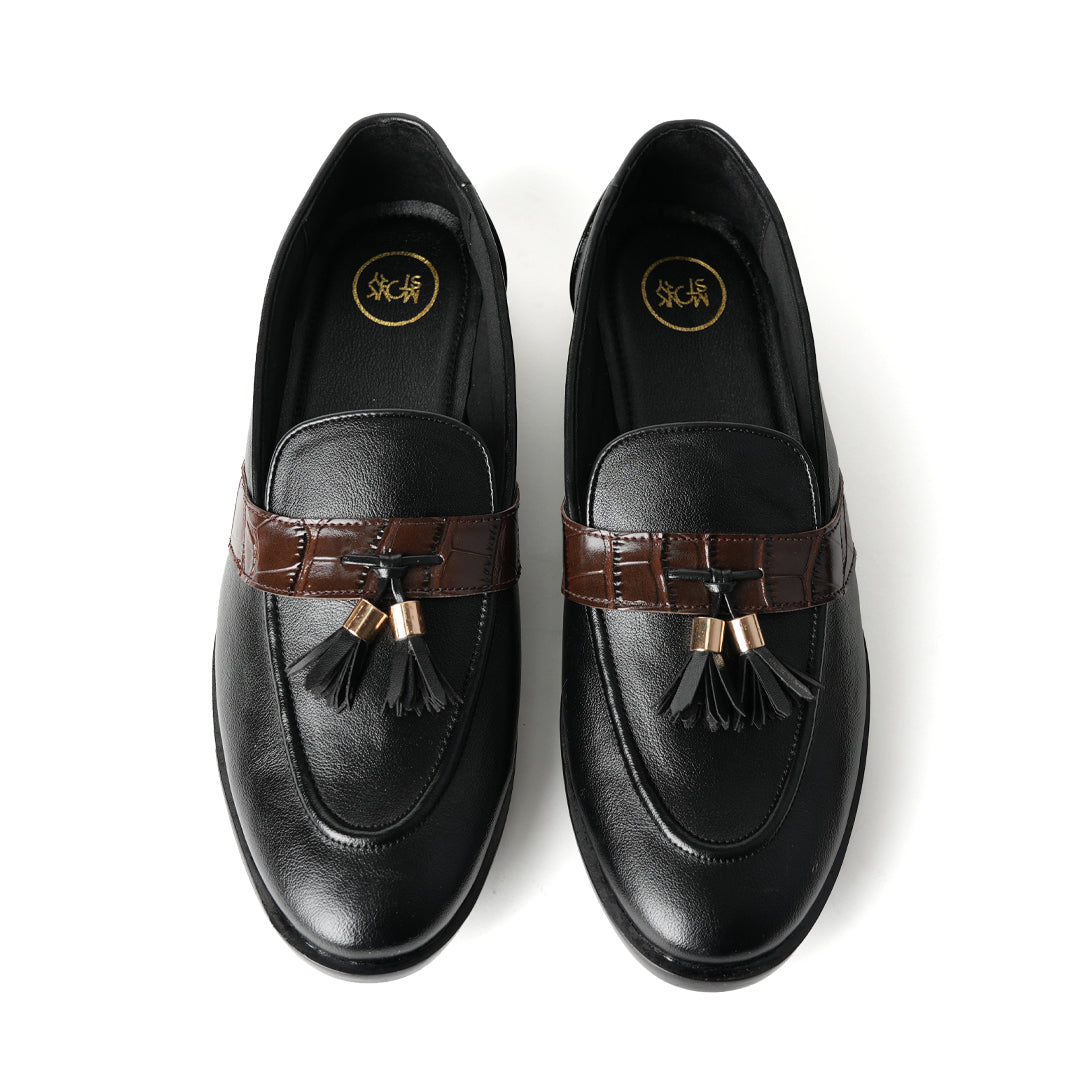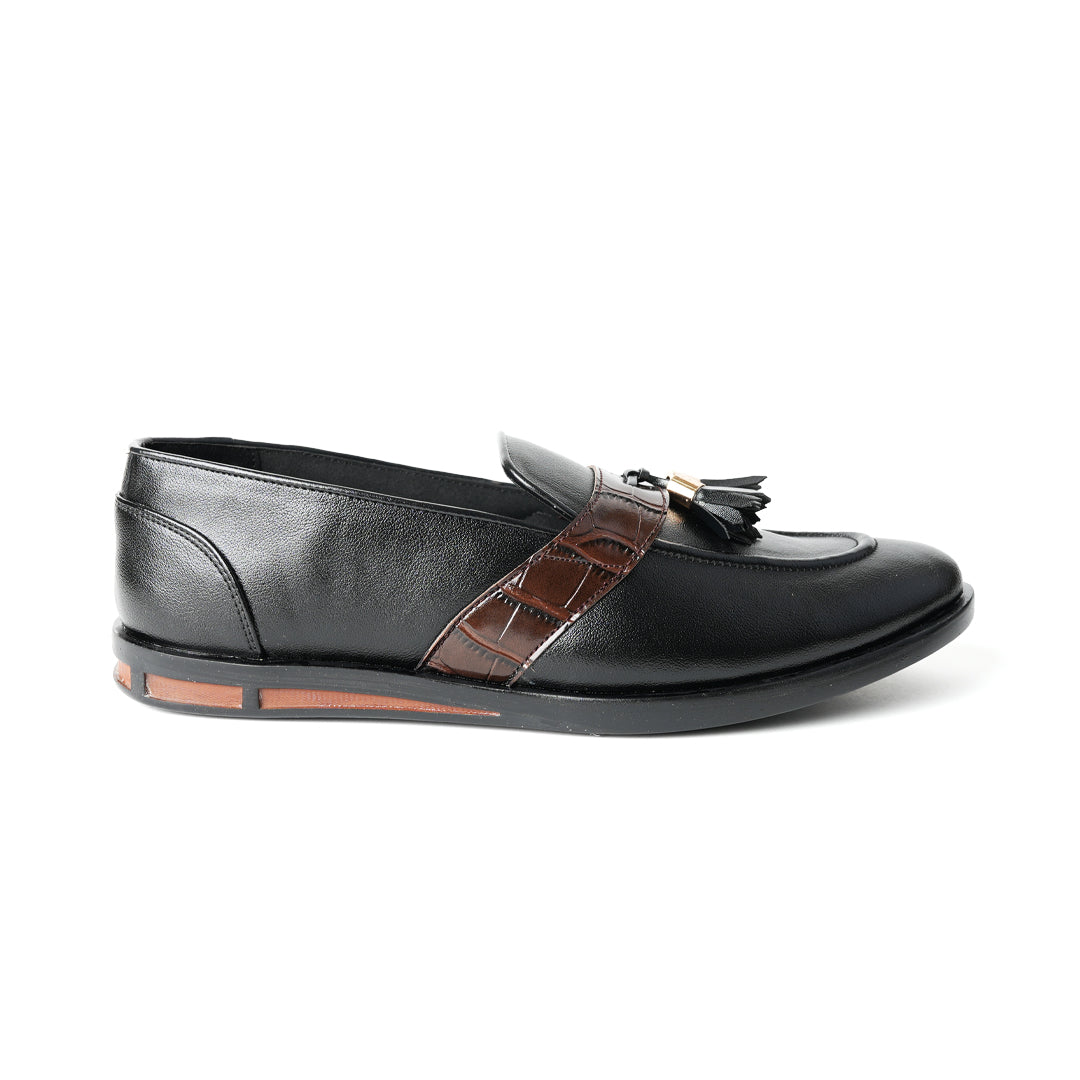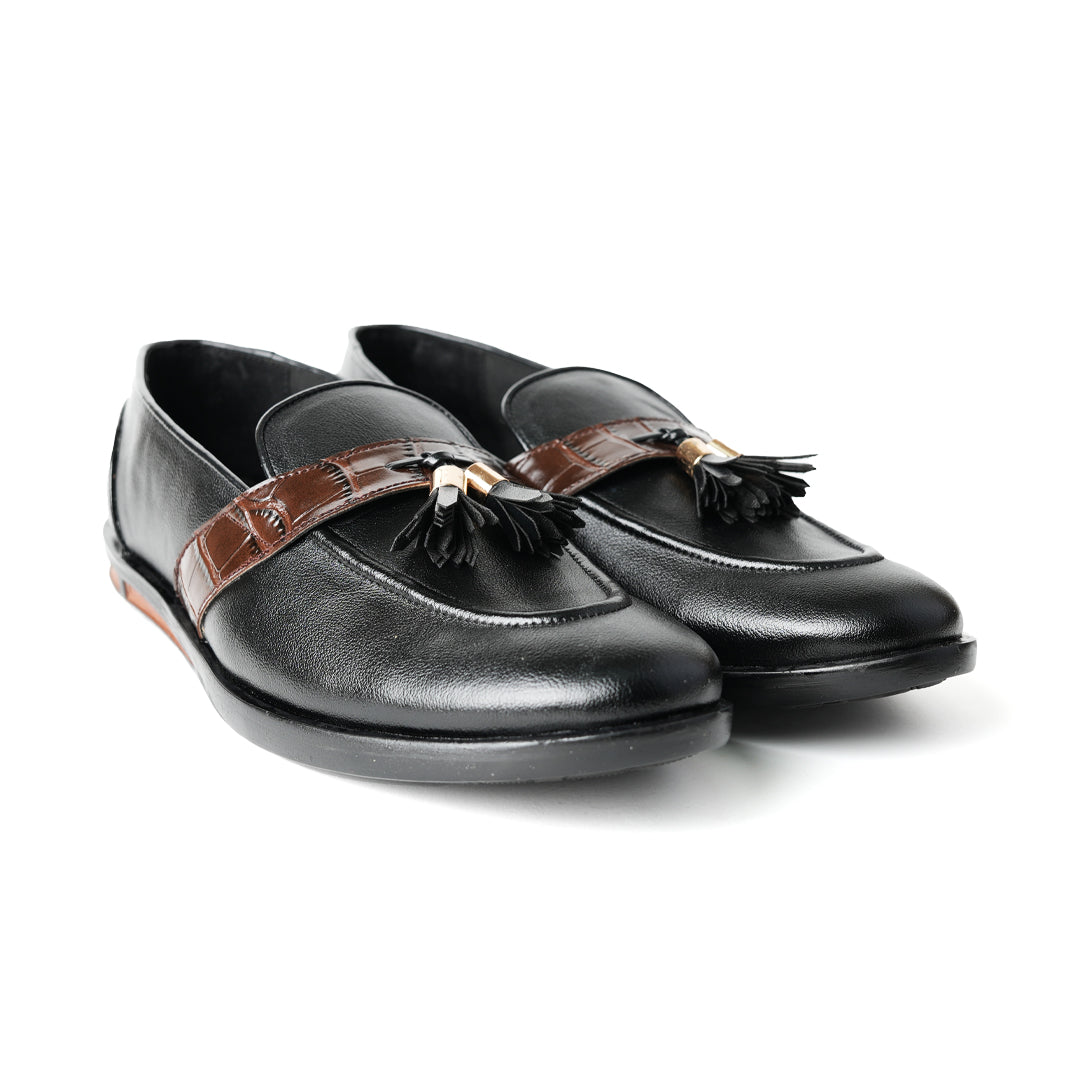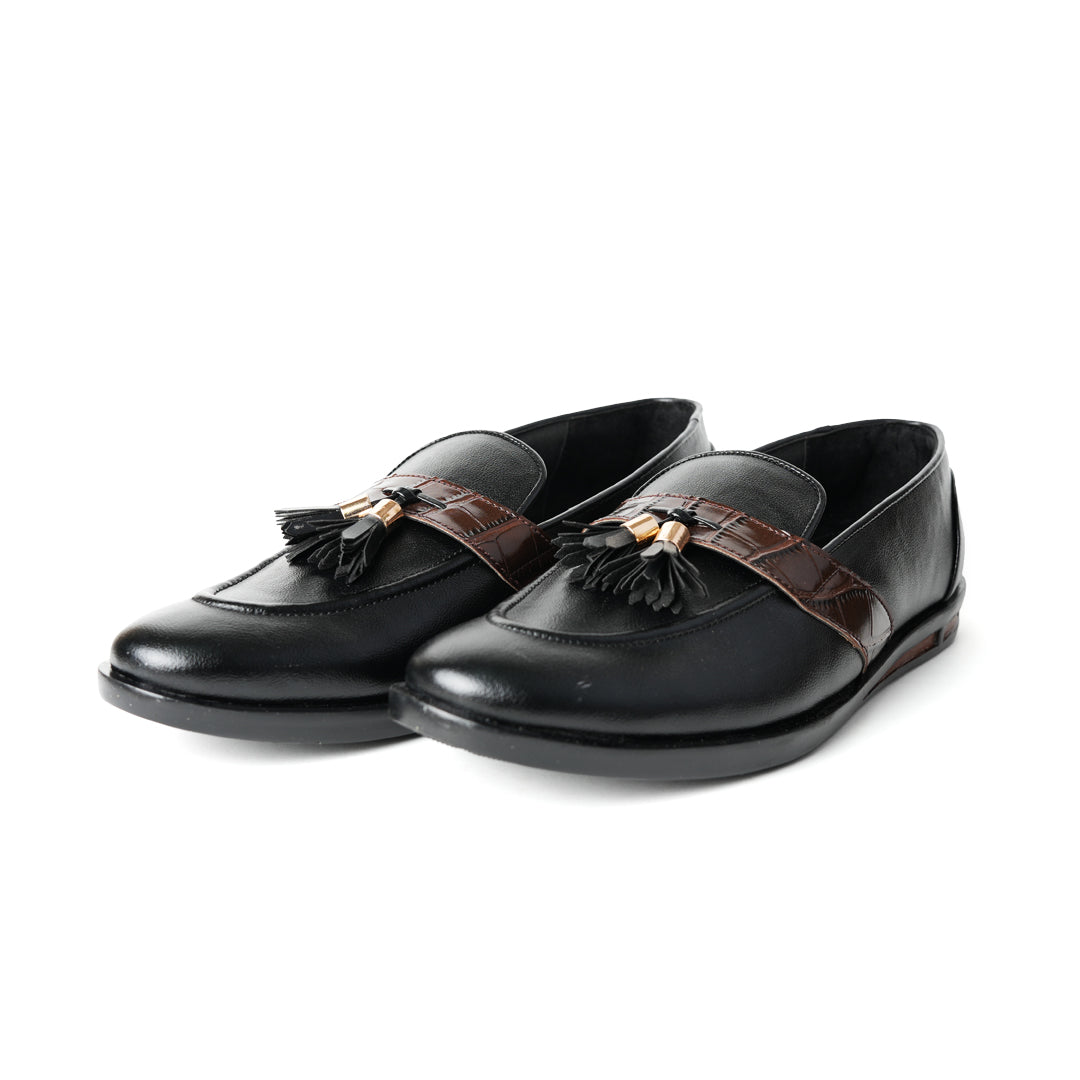 SKU: MS143606
Flatform Metallic Tassel Slip Ons - Black
Formal shoe with a flat cushiony sole is the need of the hour. Wear them the whole day and we bet your would feet would want it more.

Taken from a piece of jewellery, studded back in these shoes.

Tassels, once used as a symbol or a talisman to emit power around through jewellery, we've moved that same power to your feet in these oh-so-classic shoes.

Considering the point we made before, these shoes won't do voodoo on you literally, but here's how they will voodoo your brain: With their mixture of classic shades of formal shoes with beautiful tassels and faux leather.

Product Details

Upper: Handmade PU
Frontal Design Elements: faux-Leather Tassels
Soles: Rubberised PU
Colour: The Classic Black
Fit: Regular (Snug, Narrow)

Style Guide

Good pairing with business casuals, semi-formals.
These black slip-ons are perfect for any casual occasion, but can also be dressed up for a more formal event. Pair them with black jeans and a t-shirt for a classic look, or add a blazer and chinos for a more polished outfit. Pair them with light denim jeans and a crisp white shirt for a casual yet sophisticated look. Alternatively, team them with jeans and a graphic tee for a edgy street style outfit.
To maintain the quality and durability of your PU shoes, clean them regularly with a soft, damp cloth. Avoid using harsh chemicals or abrasive materials that could damage the material. Keep them away from extreme temperatures, as heat can cause warping, and cold can make them brittle. Store them in a cool, dry place away from direct sunlight, and avoid plastic bags that trap moisture. Proper care will keep your PU shoes looking great for years.

Monkstory warrants all products for 90 days from purchase against defects in material/workmanship. Excludes damages from wear/tear or improper care. We'll repair or replace defective products, but not responsible for any losses/costs.
15% OFF - Use code STYLISH15
Shop above 5000 and get 15% off
20% OFF - Use code CHIC20
Shop above 7500 and get 20% off
25% OFF - Use code VOGUE25
Shop above 10000 and get 25% off
Free shipping
Enjoy free shipping Pan India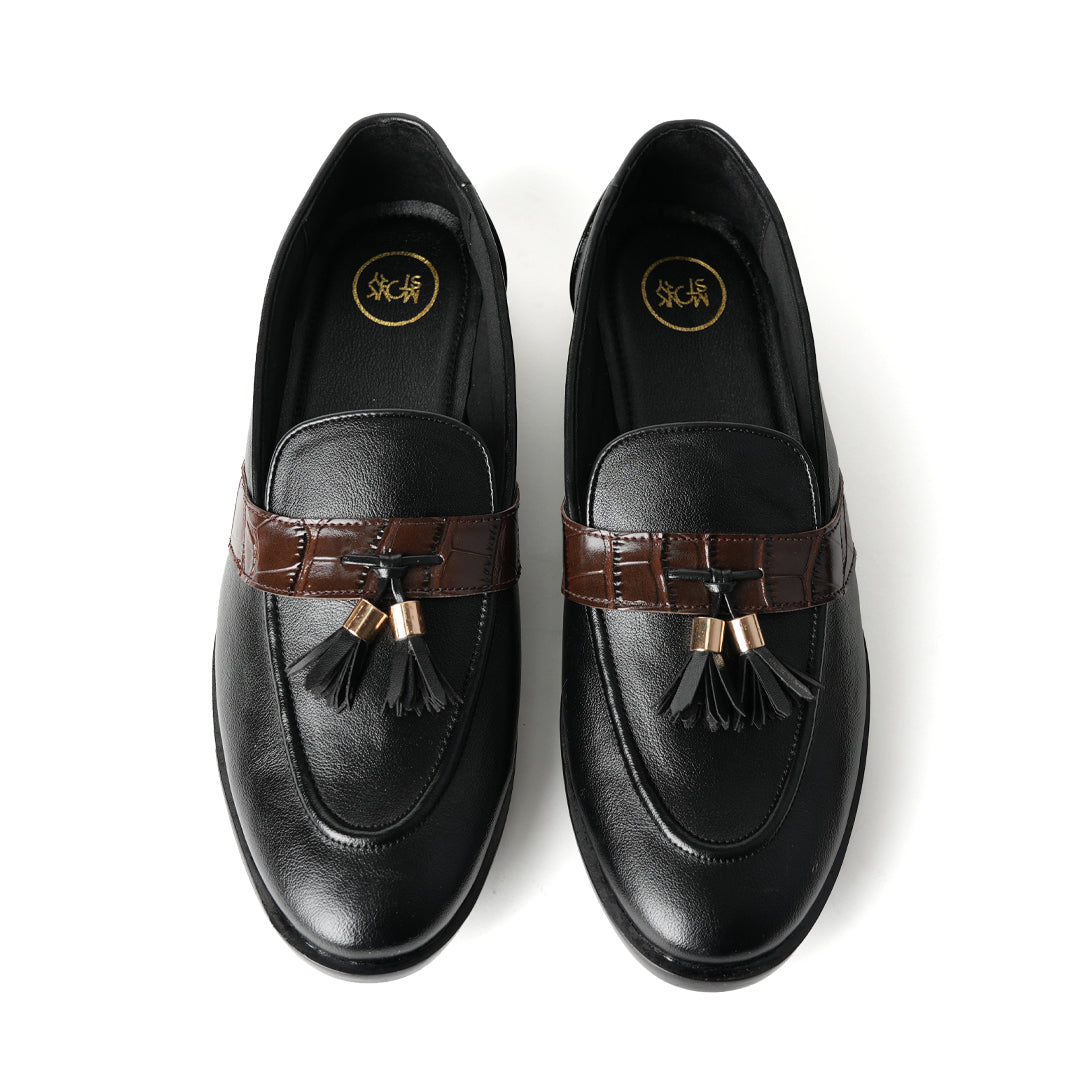 This product has no reviews yet.